WhatsApp is becoming blasé  day after day. We all need to get out of its grip for a while and breathe in something new. But then, most of the social messaging apps fail to impress due to their tendency of borrowing a leaf from WhatsApp. And then, there are others which has terrible something which makes it repelling. We all are waiting to be WOWed and we have been waiting for quite sometime now.
Well, I believe the wait is over. Experience Wire. And to experience it, you need to install it on your desktop or Android, iOS device and stay connected.
Why Wire would WOW you?
Just a look at it and you would be bowled over. Just one word to describe Wire-neat and lively. The picture quality, audio quality, video quality everything is pristine and would transport you to the other end of the communication channel.
The ease with which you would be able to switch from text to voice to images would amaze you. By the way, Wire uses HD voice without the usual cracking and quacking.
Images, SoundCloud, YouTube, anything and everything can be easily shared with texts which would blend right into your shared moments. Every time you Wire, it would seem to be a work of an expert.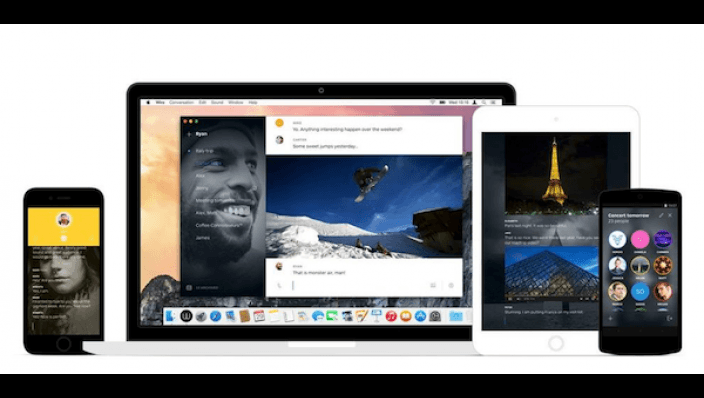 It is omnipresent. Tablet, phone and soon would be on your desktop. So, someone Wires, you don't necessarily have to seek out your phone. And yes, you can create groups on Wire and seamlessly converse on these groups from any device present at hand.
You heard it right, seamlessly converse. You don't have to wait for the syn to happen, it happens simultaneously. So after a day of Wiring on your phone, you decide to Wire from your Tab, voila, you'll find the chat history right on your Tab as you click on the Wire icon.
European privacy laws and regulations are pretty stringent and Wire abides by them, meaning, it is completely secure. On the move and concerned about your phone's or other device's battery? No worries, Wire has that covered as well. It loves your device's battery.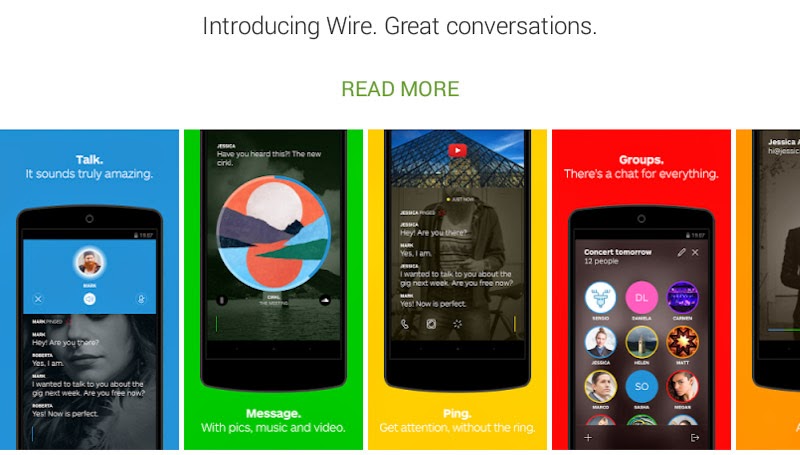 But, why should I give a shot at a startup like Wire?
If you are one of those who loyally follows big guns and names, then this might change your mindset about Wire (by the way, you need to know this-every big gun was a startup someday). Wire is promoted and backed by Skype co-founder Janus Friis. Skype is a verb in this day and age, Wire would be another verb in the years to come.
Keep an eye out and jump on this bandwagon named Wire.