Its exploitation all around and this did not stop with system software, browser extensions, online forms etc. Now, the malware has entered the bigger and trending market! Guess what? The smartphone app store! Most of us have a smartphones which reminds us with the events and appointments, notifies new mail, updates from friends and the world around, helps to navigate in the right and shortest path even in an unknown area, engages us with fun-filled games and many more!
But as everything happens in the foreground smoothly, some mischievous apps on our phone turn evil to track or use your carrier service or use the GPS data. How to avoid them? Lets see in brief!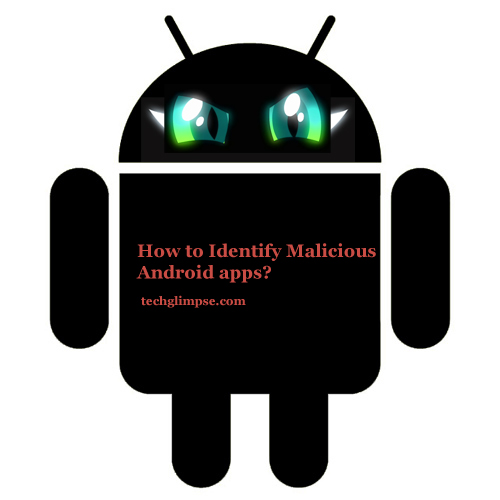 Installing an app that is not present in the Official Store
One of the most appreciable feature in Android is the ability to sideload apps. It means, you can install an app that is not present in the official app store like Play Store. However it provides a freedom to install an app of your interest, but at the cost of security and privacy. Well, it doesn't mean that all the sideloaded apps are potentially harmful, but there are few meant to do that. So downloading an app from unknown website or app store can bring higher risk to your device.
Does that mean all the apps in Play Store are safe?
Not really! Google doesn't scan the applications before they are available in Play Store, but they seem to do automated scanning (a service called as Bouncer) to identify the infected ones. So the chances are, you might have installed an app even before Google identifies it as malicious. However such apps can be uninstalled via Play Store.
How to scan Android apps before installing?
Android Auto scans sideloaded apps: Now Android 4.2 automatically scans applications that are sideloaded.
Antivirus apps: However, there are good antivirus application with loads of features. So you may use one to protect your device from malicious attacks.
According to the study, majority of malware apps come from outside of Play store. So if you are someone, who limit yourself to Play Store, then you are safe enough.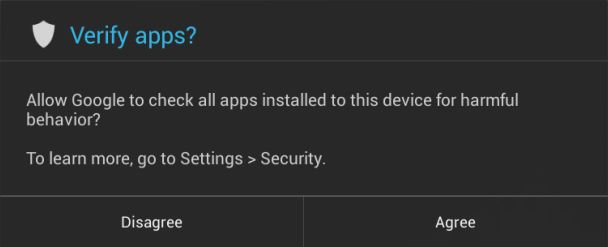 Suspect an app, if it requests too many permissions
While installing an app, ask yourself how much permission it might require. Some application requests too many permissions (to connect internet, read contacts, track location etc…), but it might not need those permissions to perform its job. Suspect!
Read the Reviews and Number of Installs
Are you trying to install an app that has been downloaded only few number of times and have quite an amount of negative reviews? Then you should never install it.
The reputation of an app and the developer could also tip whether an app is malicious or not. For e.g. An app developed by Google can be trusted more than an individual. Similarly an app developed by a popular firm can be trusted over an unknown name.
Beware of clones
If an app becomes popular, then plenty of similar clones will popup in the app store. Do you really want to install those clones, when you have a trusted official one?
Via Howtogeek.
CheatSheet: Best Practices to secure your Android phone or tablet

How to Embed Android security CheatSheet on your website
Just copy the below code and paste it on your website.
<a href="http://techglimpse.com"><img title="Android security cheat sheet" alt="Android device security" src="https://techglimpse.com/wp-content/uploads/2014/05/Android-security.jpg" /></a><a style="font-weight: bold;" href="http://techglimpse.com">Techglimpse.com</a>