We could see smiles in faces of every Jail-breaker after the release of evasi0n tool for iOS 7! Although we have many of the tweaks to be incompatible after the jailbreak, your most favourite Appysync tool seems to work after the  iOS 7 firmware untethered jailbreak!
So here is how to install it.
Note : We recommend to download apps through iTunes legally. But, many of us would be eager to know if the app would be really useful and want to have a hands-on on it! This tutorial is only for educational purposes. Also, you might know that most of the cracked apps won't work as desired!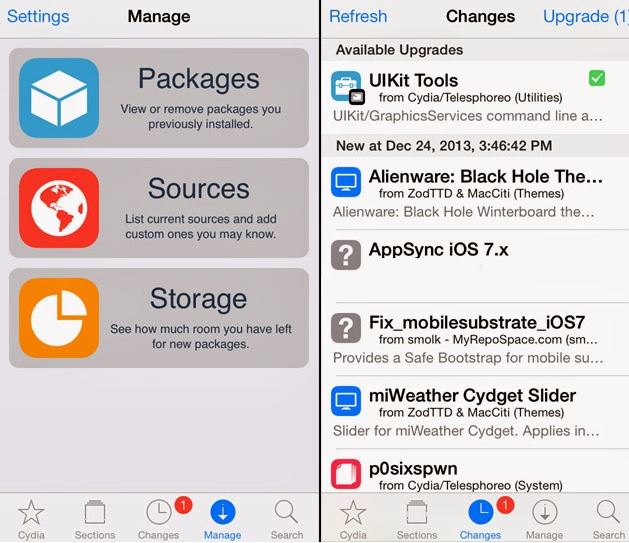 How to Install Appsync on iOS 7 iPhone, iPod Touch or iPad
Step 1 : Jailbreak your iOS 7 device. Here is our tutorial to help you. (JB tutorial for windows, JB tutorial for Mac)
Step 2 : Launch the Cydia app and tap the "Sources" Tab.
Step 3 : Tap on "Edit" button at the top right, then the "Add" button at the top left. tap the Sources section and finally tap the Edit button in the top right hand corner of the screen.
Step 4 : Now, type the address of the repo source found below and hit Add Source. (Tap Add Anyway whenever applicable.)
http://cydia.appaddict.org
Step 5 : Go into the Evad3rs.net Source and you will see AppSync for iOS 7+.
Step 6 : Install AppSync for iOS 7.0+ and then restart your device.
That's it you have installed Appsync on your device and from now on, you can install apps on the iOS 7 firmware.