Recently my colleague upgraded his smartphone to Android Lollipop version. Me owning the Samsung Galaxy S2, was eager to see whats new in the latest android. One of the feature which caught my eye was Direct Dial shortcut on the home screen, which gives an option to make calls quickly to most frequently dialed contacts. It is one of the quintessential conveniences of owning an Android smartphone. I too would loved to have such one on my phone running with Jelly bean – 4.1.2.
In lollipop you would directly go to the contacts page, tap on the contact and then on the top-right menu options, select Place on HomeScreen.
But, its not the same on JellyBean. How could you do that then? Lets Discuss!
While I was walking through apps, settings and widgets, I found this Direct Dial icon on the widgets tab and got an idea! Follow the below steps to include a Direct Dial to your Homescreen on most Android Devices (particularly Jelly Bean).
Long press on an empty space on the Homescreen
Select "Apps and Widgets"
Goto "Widgets" tab
Navigate to see "Direct Dial" icon
Drag the "Direct Dial" Icon to the Homescreen and release wherever you wish to place the Direct Dial.
Once you release the widget (shortcut) it will open your Contacts list from which you can select the contact you wish to have as a Direct Dial.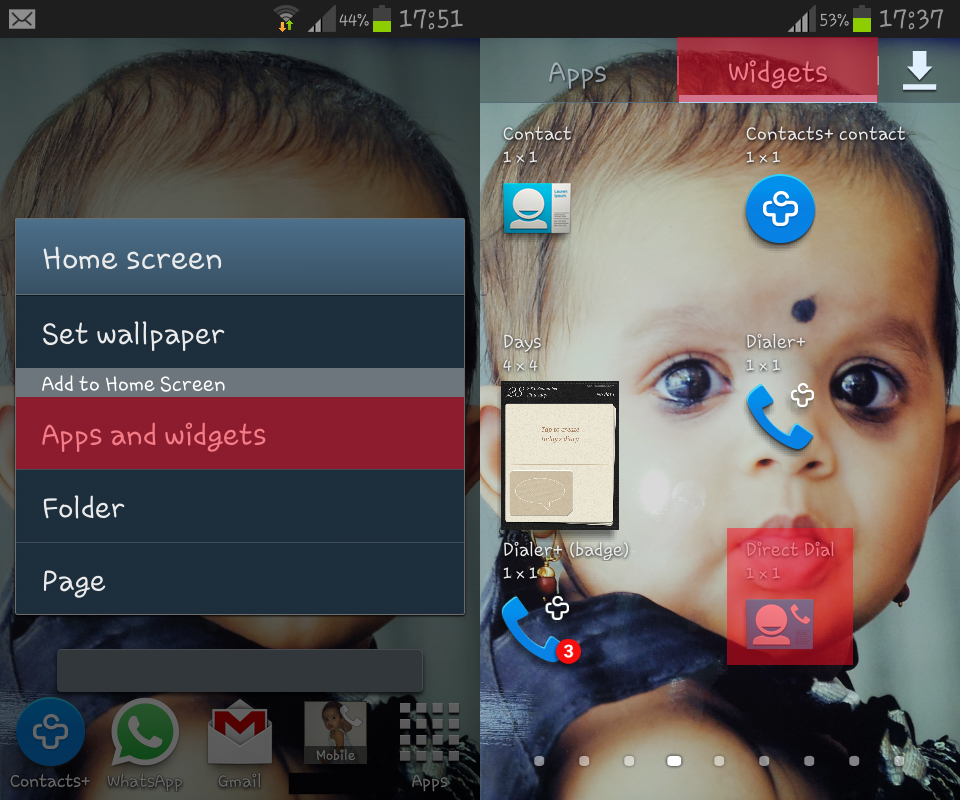 Hope you figured it out. If not, throw me a comment.