The most important part of any smartphone in the present era is its camera and its picture quality. If you love taking pics of the cherished moments, love sharing them with your friends and most importantly love making friends laugh, then Veems is the app for you.
Veems app allows you to share photos and record the four second audio or some funny voices behind it to give life to your pics. Veems come with the ReVoice option which is a very cool and interesting feature as it allows you to change or manipulate the voices on the image shared by you. Here's where the real fun starts, the app allows your friends to join and add their voice to the pic to make it more interesting.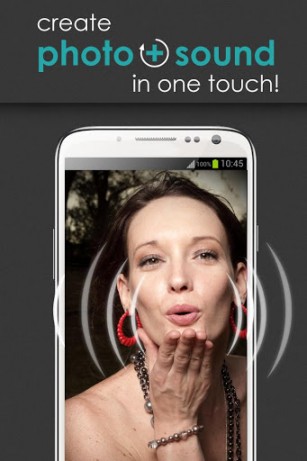 For eg., You take a photograph with your friend and added the sound "Best Friends Forever", and shared it with your friends via app or in social media. Now, the pic is in the playground and everyone can add voices behind it. The pic can now transform from "Best Friend forever" to "Made for each other". Do you love it? That's the fun Veems can bring.
This app might not be capable to record long audios but the 4 second audio is enough for quite a laugh if the fun element is collaborated interestingly. The ReVoice option makes this app a wannabe app in your list as it can create humour among you and your friends. This app is available for both iOS and Android. Download the app and share your experience in the comment box below.