The advancement in social networking and in the medium of sharing things has led to a growth of infinite applications. From IM to self-destruction messages, many apps flooded the App stores. But only few of them had made a benchmark in the sharing world, the top most contender to all the ephemeral apps is the Snapchat, which had been very successful from its launch. Can Facebook's Slingshot App topple Snapchat? Slingshot was launched recently for both Android and iOS Platforms.
Slingshot is an app which gives you the option to share short-lived photos and videos with anyone. Interestingly it allows you to edit photos as well. So what's unique in Slingshot? The recipient cannot receive your file or see it until they sling back to you, they can reply or simply swipe your shot away. According to the makers of the app, "This is not a messaging app", and it is much more than just sharing words. It is about sharing feelings and emotions, hence the creators said "We wanted to create an environment where it's comfortable to share in".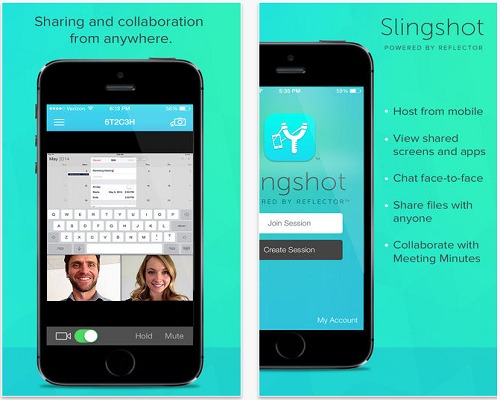 With just two days of its launch (Launched on Tuesday, June, 2014), the app is growing slowly and the current average rating on Play Store is 3.5 which is quite average. The app is associated with the biggest social networking site, still there is no promotion or branding being done in the name of Facebook. According to the reports, Facebook isn't expecting millions of people to come in the start, but the aim is to grow this app slowly and steadily so it can build its market by itself. Slingshot is a nice app with awesome looks and with an interesting twist and well, a competitor to Snapchat. So, the rivalry between two awesome apps will be great to watch for!
So what are you waiting for? Give a shot at Slingshot and have your say at the comment section.