Undoubtedly Google Glass is one of the most trending topic in today's digital world. In the past, we had learnt a lot about Google glass, how it works and its features. Although it's one of the best wearable technology as on today, the normal users cannot enjoy using it. You will have to spend $1500 to buy it and it's available only based on invitation. But thanks to the developer Zhuowei Zhang, who has come up with an app that lets you get a feel of Google Glass on Android without the need of buying the actual glass.
Well, you cannot wear your mobile or a tablet, but you can see how Google glass interface will look like and how you can use it. The Google glass functionality has been broken down into pieces of .apk files. For those who are not aware of APK files; it is an application format that installs on your Android devices.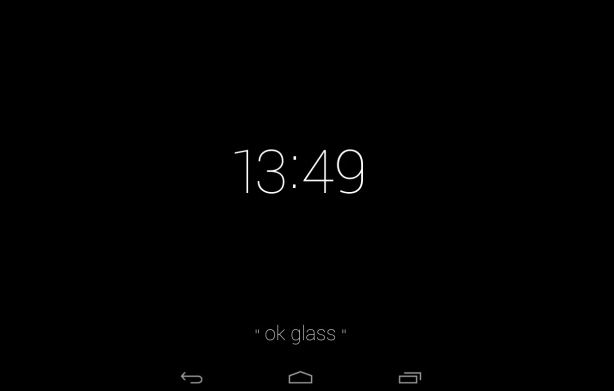 Ok! Here we go,
Step 1: Jump to Settings > Security and check "Unknown Sources" box. This will allow you to install applications (.apk) distributed outside of Google Play Store.
Step 2: Head on to this link, download and install glasshome-modded.apk.
The app will provide the basic Google Glass home screen and a clock that Glass users will see. You have to say "OK Glass" to launch the menu. Once done, check out Google's video about Glasses.
Step 3: You can also install other modules like Camera, hangouts and maps.
Note: Zhuowei Zhang's app might not provide you with a full Google Glass experiences, but a feel of it. When i tried the modules, it often crashed on Android 4.2.
Checkout more tips and tricks on Android…