I want to get out of this 'social nirvana'. I do not like blue ticks which notify people that I don't want to reply to their messages, I abhor Facebook for telling the other party when was I last online, basically, I detest people knowing my every move. "Get off them, then", a common advice offered to me on a daily basis. But the problem is, I just cannot get off all of them. It has become a way of life. Bosses, classmates and peers everybody stays connected right on these platforms. Important notices are uploaded on these sites, class timings are circulated in these groups, getting off them means taking a break from life itself, which is not a priority of someone in the peek of their youth.
So, when I came across Rinbw, I liked it. Okay, make that liked it very very much. I am a very private person and the prospect of being in touch with people whom I consider family and friends enthralls me. And a video phonebook is so much more fun than an app which lets you exchange crazy pictures of self.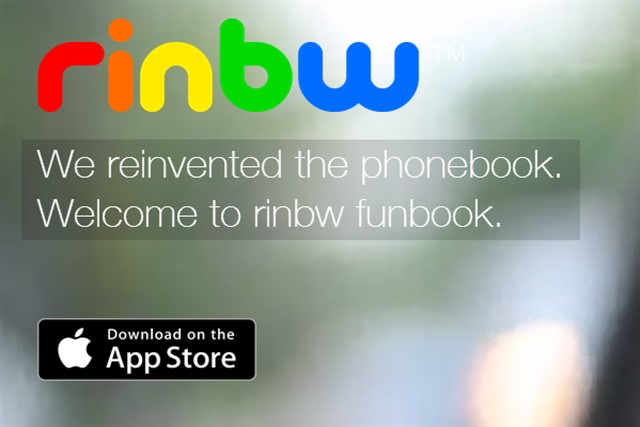 Rinbw is the creation of Itay Adam, who would be an inspiration for every youth across the world.  It is a simple app which helps you remain in touch with those whom you want to be with. Rinbw converts your phone book into fun book (quoting Rinbw's very words).
Those who have Rinbw on their phones can 'banana' your photo to let you know how much they like it.
And then, you can shoot live statuses and share it with your dear ones. Your new shoes arrived, going to Paris, you can do a headstand now, bake a delicious cake – video these moments and share your stupid cute moments with your family and friends. Once they (family and friend ) notice your status (in the form of a video or a text status) they can call you or message you.
How would they know that you are getting weird and crazy in your status? There are so many apps out there, would they have to go through their contacts on the app to know about your new shoes? No, that's the best part. The moment you record a video and upload it as your status, they'll be notified.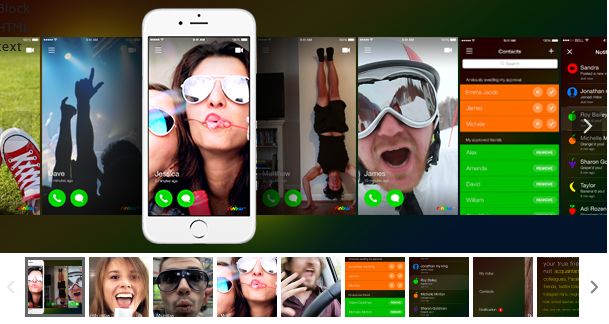 You can like you friend's video by double tapping and sending them a fruit. Rinbw thinks people really like bananas. I for one liked it, get yours here and decide for yourselves. The unfortunate part – it's only for the iOS users!
Note : It is pronounced 'Rainbow'