In 2013, our attention span reportedly dropped from 12 seconds to 8 seconds just within a span of 13 years. Now, if your attention span was not a part of this study and is a cause of pride for you, do the math and gauge the results for the year 2015 (as I was subjected to the survey in 2013).
The discoverer of fire, islands, diamonds, gold….would soon stop discovering and inventing as our attention span is following the fate of Jack and Jill. If it would have been a parenting blog, I would have been able to conveniently find the one who is responsible for it all-PARENTS (as who else can be more convenient than that?). But this being a technology blog, let me not look too far for a body to bear the responsibility of it all and point fingers at……TECHNOLOGY (no brownie points for that!)
Bank, Station, crowded, solitary… you would have missed all the people engrossed in their phones as you were also a partaker of this can't-do-without-activity. Eyelids flickering like the overhead chandelier of a haunted house, ninja like hands more attuned to stab and swipe than to shake hands, we are soon devolving into our first ancestors. But this time instead of picking lice from our mate's mane we would pick it right on our phone screen. All in the name of game!
To keep the fire of our sliding attention span going, here's the list of (phone) games which would ensure you a ticket to the apeland faster than your brethren (this not goodbye, we shall soon follow as these games are addictive).
Note: The games are ordered based on the download size.
1001 Attempts by Everplay Interactive (7.1 MB)
If you are a fan of "once more" then 1001 (frustrating) attempts is for you. It is almost impossible to dodge the errant missiles. Mind you, if it isn't impossible for you then you are a champion, pal!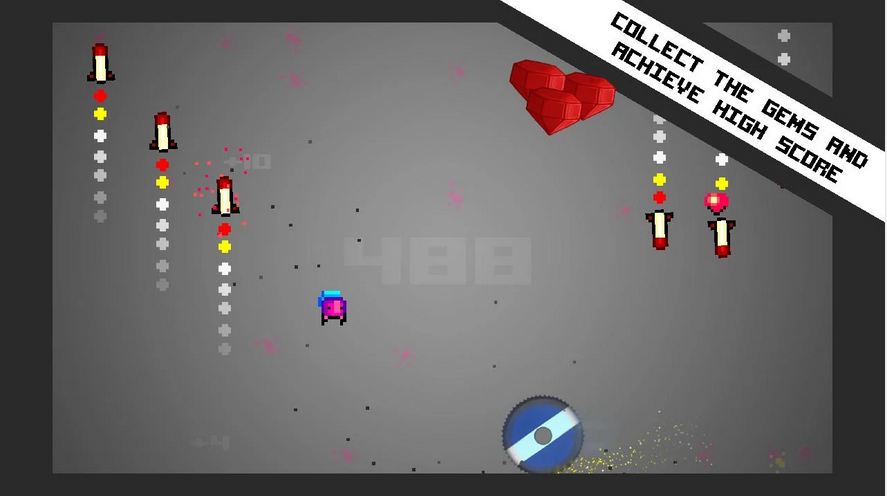 Game Dev Story by Kairosoft (8.7 MB)
This is an unique game as this game is about a game (or people who develop a game). One needs to have strong managerial skills to play this game. Here's your chance of being a developer (virtually).
Download : Androiders | iOSers
Hypership Out of Control by Fun Infused Games (10.2 MB)
Water lovers you've gotta dig this. A cross of 'The Rime of the Ancient Mariner' and 'Pirates of the Caribbean',  this game is all about a ship which is kaput, a port which is your final goal and debris which can hit you at any time. Go Figure!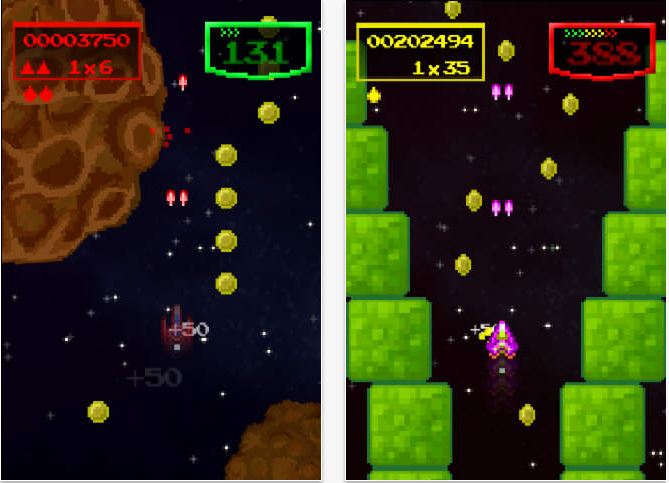 For iOSers 
Random Heroes by Ravenous Games (11.7 MB)
Choose from an elaborate list of 24 characters, pick up your weapon from 17 varied list of weapons and then cinch your belt and save the world from the alien invasion.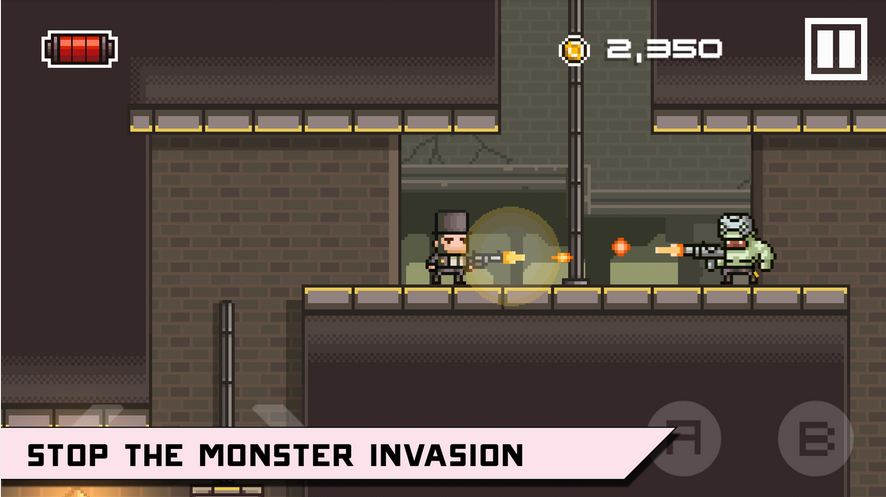 Android and iOS , presenting to you Random Heroes.
League of Evil  (12.8MB) by Ravenous Games
An age old thriller, this one has been a much raved about game for quite some time now. An agent with special training, leap, fly and dodge obstacles thrown your way. And who doesn't like to master the art of jumping chasms? 160 adrenaline injecting levels, embark upon the journey of finding the raging maniac scientist!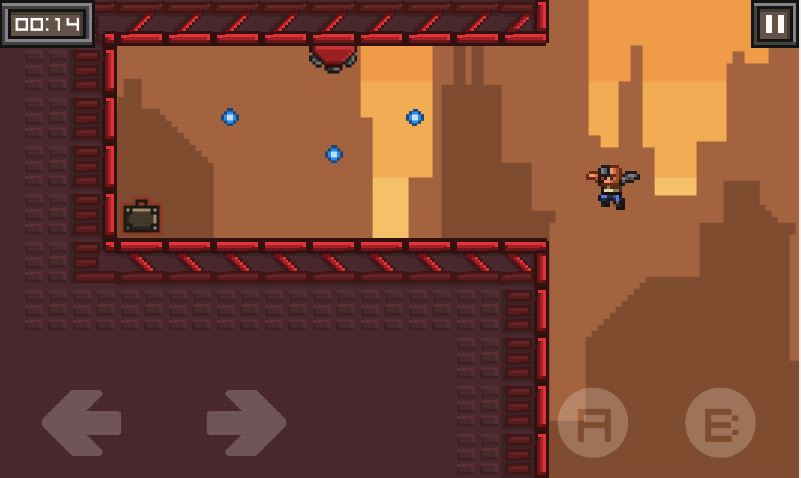 iOSers and Androiders, League for Evil is for all!
Punch Quest by RocketCat Games (14.1 MB)
If the art of eluding comes naturally to you then Punch Quest is for you (for both Android and iOS owners). Elude dangers and challenges and go on to be a champion.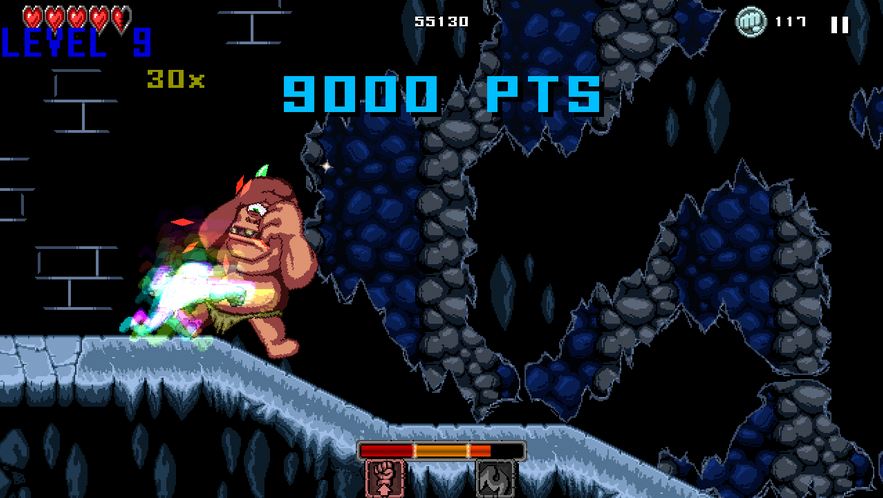 Download : Android
Collect and dodge just like any other game. The catch-it is fast paced so you better be fast or be ready to lose.
Androiders don't look out for this one. Only for the Apple snobs
Edge Extended by Mobigame (20.2 MB)
Then there are games like this one which exercises your grey area. Without a logical reasoning your blink-of-an-eye reflexes would fail you.
Unlike its predecessors, this one is centered around a cube which can be maneuvered through a poor excuse for a labyrinth. Gems? Collect them and your cube would become a speedy gonzales. Wrong move? Be ready to fall into oblivion.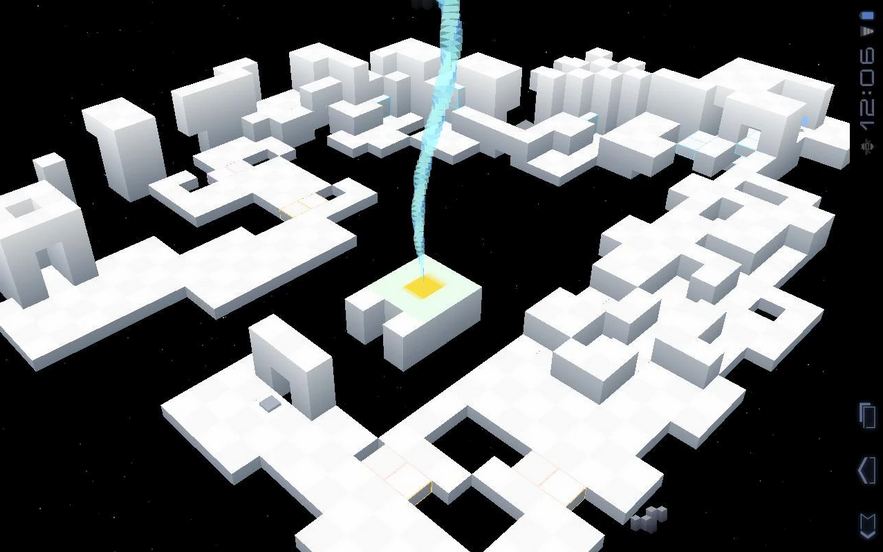 iOS and Android peeps please peep in!
New Star Soccer by New Star Games (21.2 MB)
Do I even have to tell you what this one is about? It's soccer which is spelled as passion with a dash of Angry Birds. Footballing fans would love it, non-footballing fans would fall in love with it. Show skills which you otherwise fail to display on the real world field.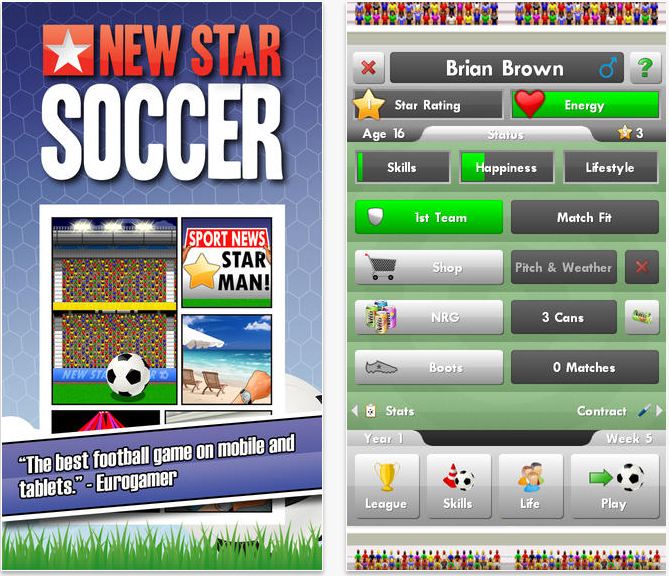 Only for iOS
Jetpack Joyride by Halfbrick (21.3 MB)
Another flying game which includes the usual dodging, collecting and of course, winning! The Star Wars kinda laser and electricity field guarantees driving one crazy.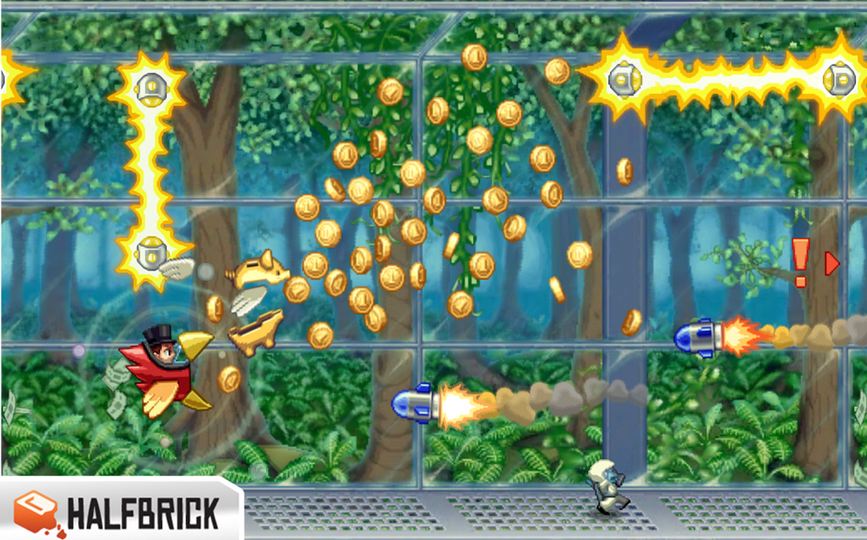 A ball which rolls, an arena which is hazardous, play this at leisure as this is an all time hit amongst game lovers and is famed for its great degree of addictiveness.
They Need To Be Fed (26.9 MB) by Bit Ate Bit
The feeling of playing a game on a neat platform surpasses all good things. Based on a 360° gravity mechanic, there's no chance of you falling off anything.
A light game with with dash of adventure. 7 world's, 50 levels, unfurl and discover each by collecting diamonds, dodging dangers as you leap from one place to another. You would meet the end of game if eaten up by a monster. Stay safe, score well!
The Blockheads by Majic Jungle Software (30.4 MB)
If mining thrills you then this game would leave you exhilarated. Drill, wander and learn in the course of playing.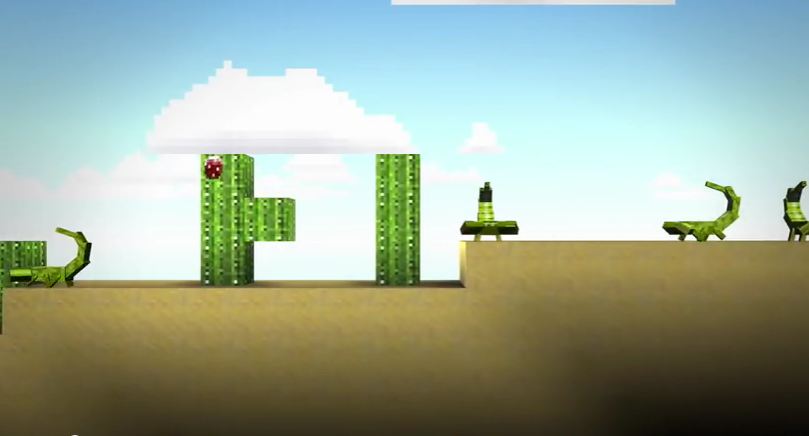 Download : Android
Do I even have to tell you 'bout this one? The only part you might know is this time 'round the birdies are equipped with a lightsaber and Force powers.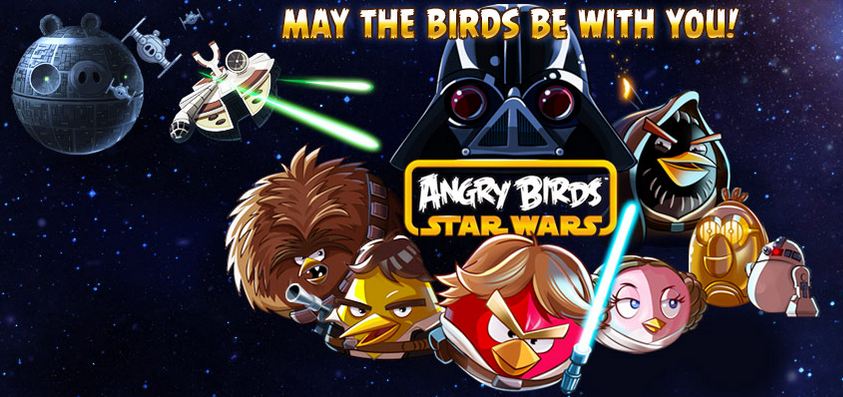 Fruit Ninja by Halfbrick (41.8 MB)
Practice slicing in virtual world before putting it into practice in the real world. Frantically cut the fruits into pieces avoiding the clicking on the occasional bombs which comes flying in every once in a while.
Defender and goalkeeper all set to dodge you ball. Your only aim is to catch them off-guard and score a (or more than one) GOAL!
Score! World Goals by First Touch Games (45.3 MB)
Another game of football? Yes, no! It is a game of football where you make (or, recreate) a goal which already has made its place in the hall of fame of the real-world European, domestic and international football.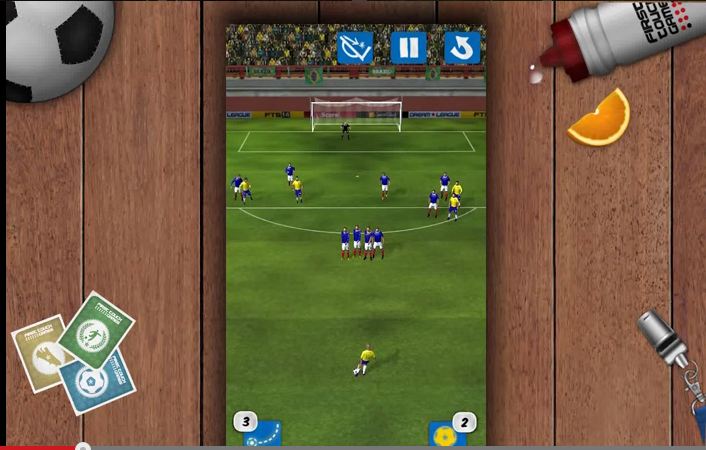 iOS and Android, Score! is for all!
If you are looking out for a carnival of adrenaline, Clash of Clans is so your thing. Build and populate a town and battle with the opponents, what's not to like? Channelize your violence into this game and be ready to be transported into the era of Troy.
iOSers and Androiders both can play!
Fishing with a rod is blasé. Fishing with pistols, machine guns and shotguns can be so much fun.
Magnetic Billiards: Blueprint by Zee 3 (46.3 MB)
Billiard plus puzzle equals to concentration plus consternation. Stack up similar colored balls (as many as you can) to score as much you want.
iOS owners watch out for this one.