Did you come across this meme during lockdown? "Entire world is worried about India, Indians are worried if the maid will come today or not."
Out of all the housework, dishwashing takes the first place on the things that you don't want to do. This is a repetitive task that demands time and energy over multiple times on the day.
Thinking of alternatives, dishwasher could be the only clear answer. But there are multiple myths surrounded the same. I was one among the people who thought dishwasher will be of no help, until I saw the tea filter which was super black, with lot of tea leaves stuck in-between the two layers, came out super clean and shiny on the first run on my washer, literally that's the time I started believing that this thing could clean everything!
Lets debunk the myths in a separate post, but for others who overcame the myths – confused about the little choices on the market, where no advanced washers are in place, here is one machine with some cool additions. Lets talk about it!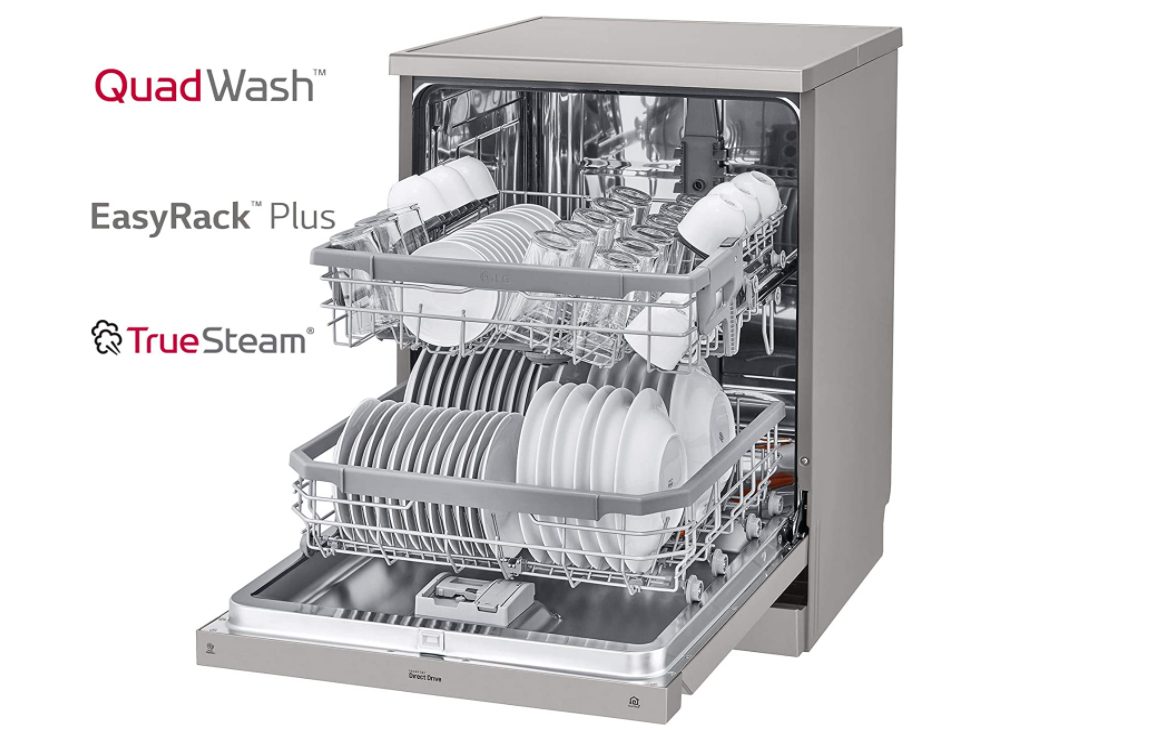 LG Dishwasher with TrueSteam® , QuadWash® , Inverter Direct Drive Technology
I guess the name says it all! It has Quad wash, runs on direct drive technology and also has steam to soak, dry and shine your dishes.
The LG futuristic Quadwave technology has Multi-Motion spray arms, which tilt and spray high-pressure jets of water and covers maximum area to get dishes cleaned the first time. It is quiet, efficient and has plethora of cycles and features.
LG dishwashers cleaning performance is top notch and comparable to highest-rated Bosch dishwashers those are not introduced in India yet. In my experience I can say that extremely dirty dishes come out spotlessly clean in on auto and intensive modes.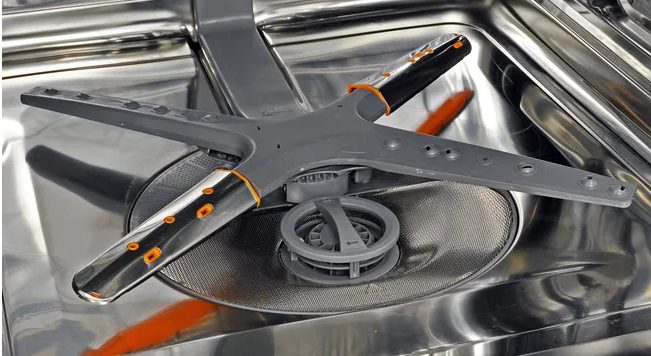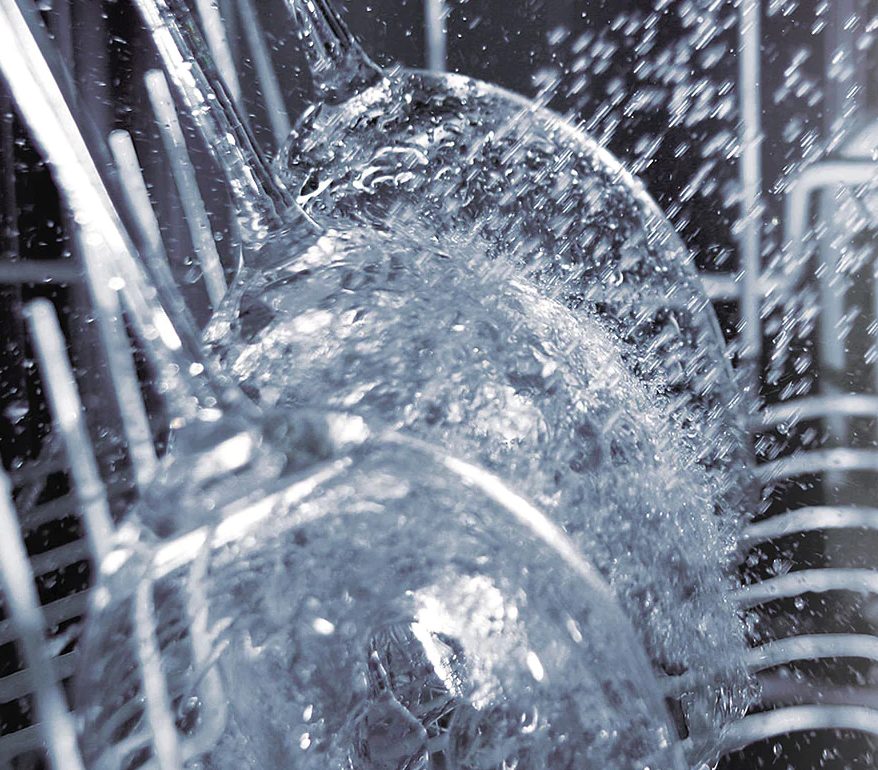 The TrueSteam technology enables super high temperature steam that reaches the entire surface of every dish so it can easily separate stains from dishes and melt them down. The oily gravy pans and the burnt rice pots have come out with 90% clean results, with little use of scrub on the spot. The same dish would otherwise challenge your body and arm and make you tired. There is also a soak mode that might be useful for dried dishes.
When it comes to drying, steam helps in spotless dishes with high shine. All the steel and glass dishes have come out spotlessly dry and shiny most of the time, the plastics do not dry that well.

Inverter Direct drive is another big plus to the dishwasher, its energy efficient and it also comes with a 10 year warranty!

LG diswasher is also AI enabled, that allows you can connect your dishwasher over Wi-Fi and download different cycles and personalize them. It also helps in smart diagnosis and machine clean reminder. But this is one part which I did not get much benefits about, but nevertheless not worried, as I don't expect my dishwasher to run over a command on my mobile, it needs human effort to stack dishes and load detergents anyway, so I can comfortably turn it on and set the preferred cycle, or schedule it when needed.
The Easy Rack system, make its easy to load little taller and bigger utensils on the top/bottom rack, its a one click system that just helps you make a different height setting when needed.
Don't forget that this is quite a good capacity dishwasher with 14 place settings. Being ideal for Indian kitchens, it has a place for your cookers, food processor jars, chimney filters, oily pans and so on. Dishes which are super oily and stuffy milk pots in the dishwasher have always come out clean.
One disadvantage that I hear a lot about the LG is that the dishwasher does not remember its wash cycle, this seems to be a normal one that the washer starts from the running cycle in order to give better clean results. In case you opted for a shorter cycle like Express or Turbo, it would start from the beginning again and could be annoying and frequent power cuts could add up to it.
On the note, I would say that LG Dishwasher with TrueSteam® , QuadWash® , Inverter Direct Drive Technology is super cool uber advanced dishwasher, that could bring a smile on your face. You can also see the smiling face on your shiny dishes. Once you master loading the dishes the right way, you will not regret buying this. Not only the face smiles but also your palms – which has been working with so many detergents, and your arms – that have been working so hard to scratch sticky dishes, and your family – which complains about the load noise when someone is washing dishes.
Buy from Amazon
You might also want to read the maintenance tips for your dishwasher. And tips on loading dishes on your washer.