Robbery Bob is a game by Chillingo, the company that released Parking Mania. Parking mania is a game in which you have to park various cars while collecting coins as well. The developers have released another game which is actually mind blowing and enjoyable.
Gameplay
The game is a top view game much similar to Parking mania. The game starts with Bob in jail where a mystery man breaks him out of jail. We think him to be his friend but then as the story progresses, we find that he has bigger plans of stealing. Then Bob has to do that guy's dirty work. There are in total three levels with three bonus levels. There are also three villains or boss characters who Bob works for. You have to escape from the police, civilians and in the third level, you have to escape from the scientists as well. They have a foul mood and some carry shotguns while others carry electric rods. There are also dogs and cameras present all over the place and you have to sneak in and stealthily move around. There are 4 abilities for Bob which are upgradeable – Grab , Stealth, Stamina and Speed abilities. With each upgrade, the next upgrade becomes costly. You can pinch to zoom out to view the different location of treasures and people.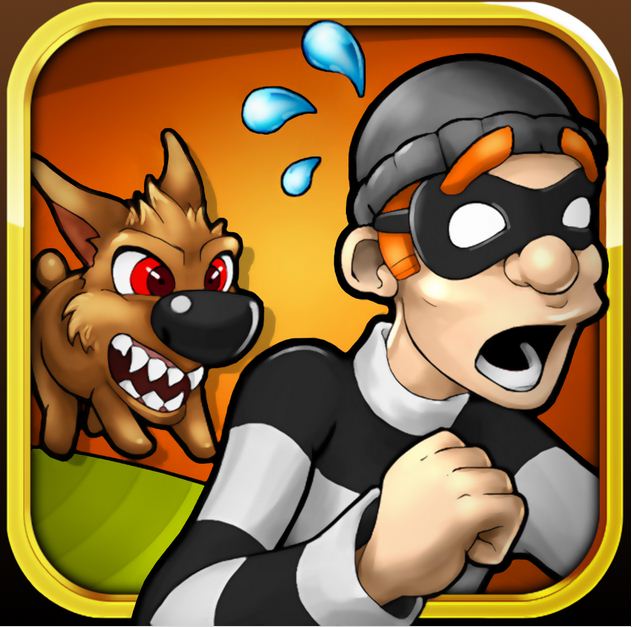 Controls
The game uses two types of controls – Flying control and Static control. Flying controls means that wherever you touch, you can move Bob around but in static, you can move Bob only when you operate the controls present in a particular location in the screen.
Robbery Bob is available for both Android and iOS devices, while the windows phone version is expected soon.