In parts of Mumbai, the shopkeepers take a day off on most Fridays (unanimous decision made by the union). The shops remain closed right through the day and come evening, the shutters are raised and customers are entertained all over again.
On a day like this, I had to mail a scanned copy of my PAN card to an employer who no intentions of waiting, come what may (his words to be precise). Due to the lack of a scanning machine at home, I decided to rush to the nearest cyber cafe, only to realize it was a FRIDAY! What followed next is a story for another time. But, a FRIDAY taught me the eminence of a scanning machine. I ranted, I whined, I fumed for a while, but Scanbot was yet to be born back then!
What is Scanbot?
An app, a super-duper app, that transforms your mobile device into a scanning machine; Friday, Sunday or someday, Scanbot comes in handy any time of the day.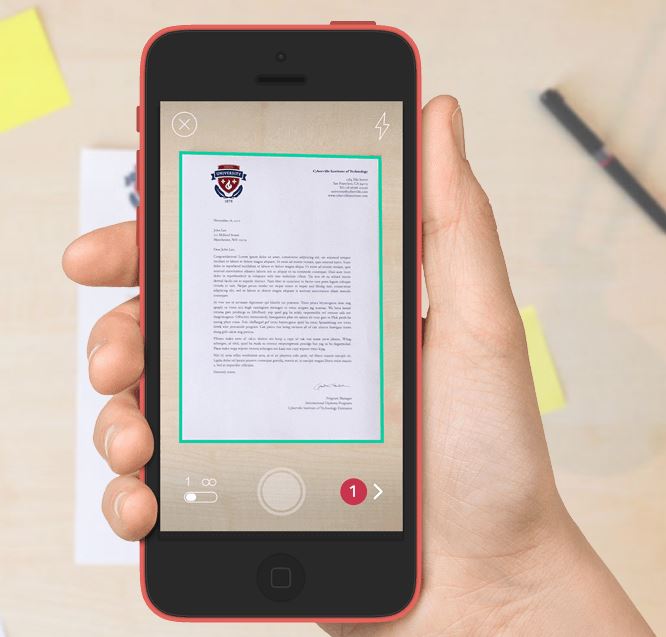 Messy or snazzy?
Snazzy, it is! With a neat user interface and customer friendly functionality it stands head and shoulders above the other scan apps swarming the app market.
What does it do?
It converts documents into PDF or JPEG format. You say it as if it does all this all by itself? What if I told you it did all this all by itself. If your shaky hands cannot take the charge of a situation and capture a picture of the document, rest assured, Scanbot would just about do that for you. All you've got to do is this-hold the phone with the rear camera facing the document to be scanned and Scanbot would capture a well-timed picture of it!
And documents entail EVERYTHING- newspaper clippings, receipt, tickets, currency, just about anything and everything can now be scanned.
Scan and do what?
Scan and print or send it over to your favourite cloud-Dropbox, Evernote, you name it and then go save it.
If the document calls for your editing skills or requires your signatures at the end of it all, that is also facilitated by Scanbot.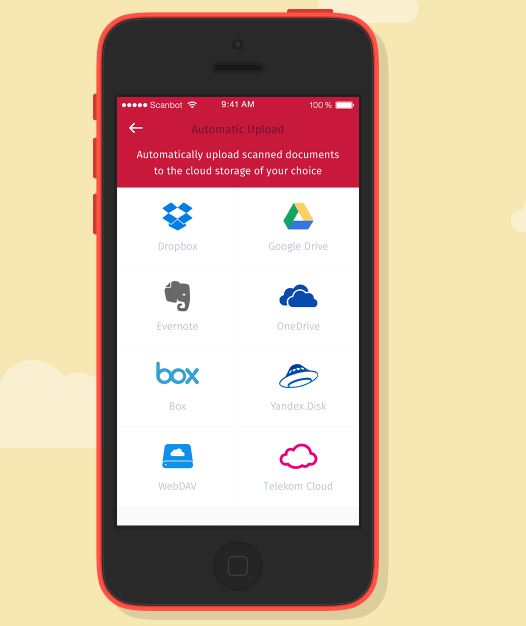 Scanbot's characteristics and credentials
Yes, the market is teeming with scan apps but Scanbot is a revolutionary scan app. It boasts of characteristics like-
PDF and JPEG-Take your pick
Dexterous
Multiple or single documents can be scanned at a time.
Cloud it, Mail it, Edit it or Print it
Uploadable to most of the cloud services
Technicolour and Monochrome are both its friends
Compatible with almost all Apple and Android devices.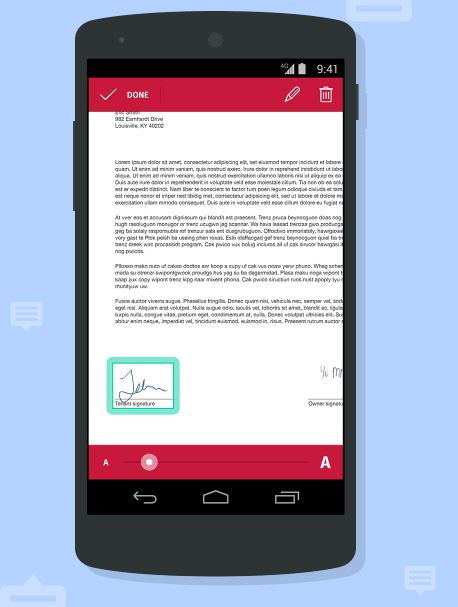 Apple has tagged it as "the best scanner app for iPhone". And mind this, for a start up, doo GmbH has come a long way. Built on the cornerstone of a motivational story, Scanbot wooed 500,000 users within the first 8 weeks of making its entrance in the market. With a perfect 5 and over 1,200 raving review, Scanbot is worth giving a try.