Galileo said the world is round and went ahead to spend some me-time within the confines of four walls (could have been three for all we know about the Italians). He (Galileo) never had to sit down for a moment and wrestle with the thought of how can my presentation be seen on the other end of the round-globe? I was convinced that all our presentation woes branch out of Galileo's one crazy idea. If Galileo would had been present amongst us today, he would have been treated in the same manner as he was back then….JAILED! You see, the notion of the world being flat as a plate would have discouraged every living soul to forge out of their location which in turn would have saved us the pain of thinking, "How do I share this…."
Thanks to technology, Galileo is safe from my raging anger. Google Slides resists the effects of the round world and lets one carry presentations anywhere and share it with anyone, anywhere. A part of the Google Office suite of products, Google Slides is a watered down version of Microsoft Powerpoint. Watered down is not good enough. Oh yeah? Wouldn't it be good enough if I were to say this is Android we are speaking of.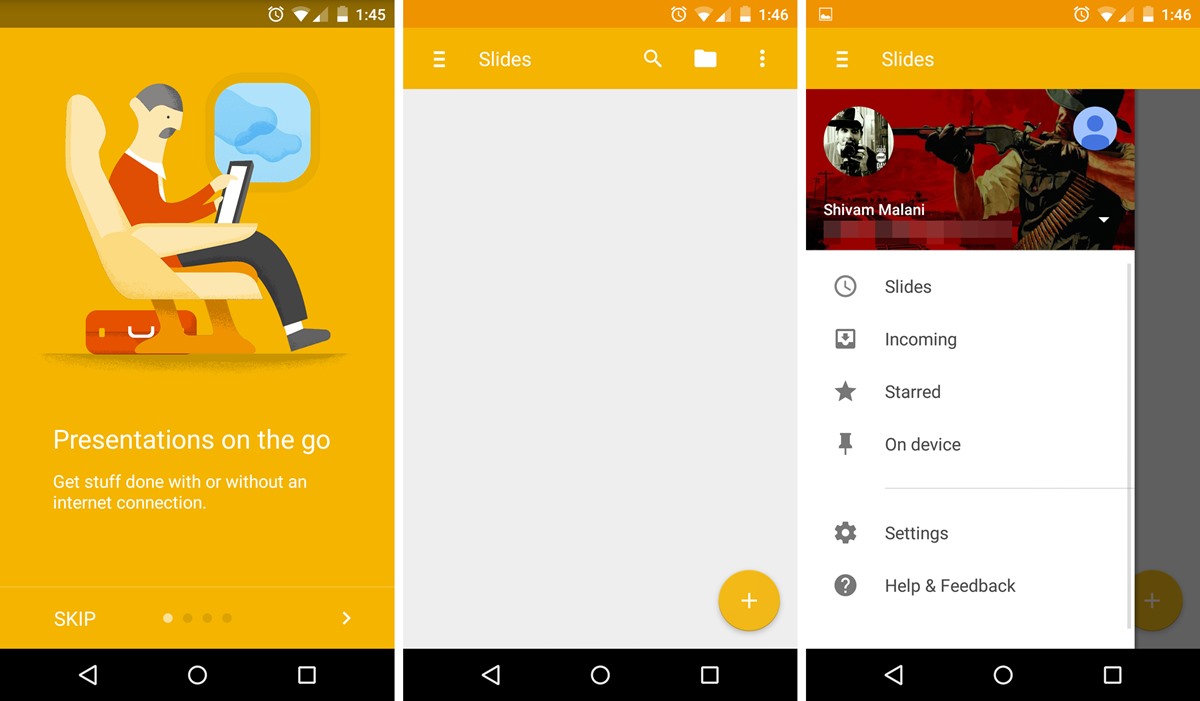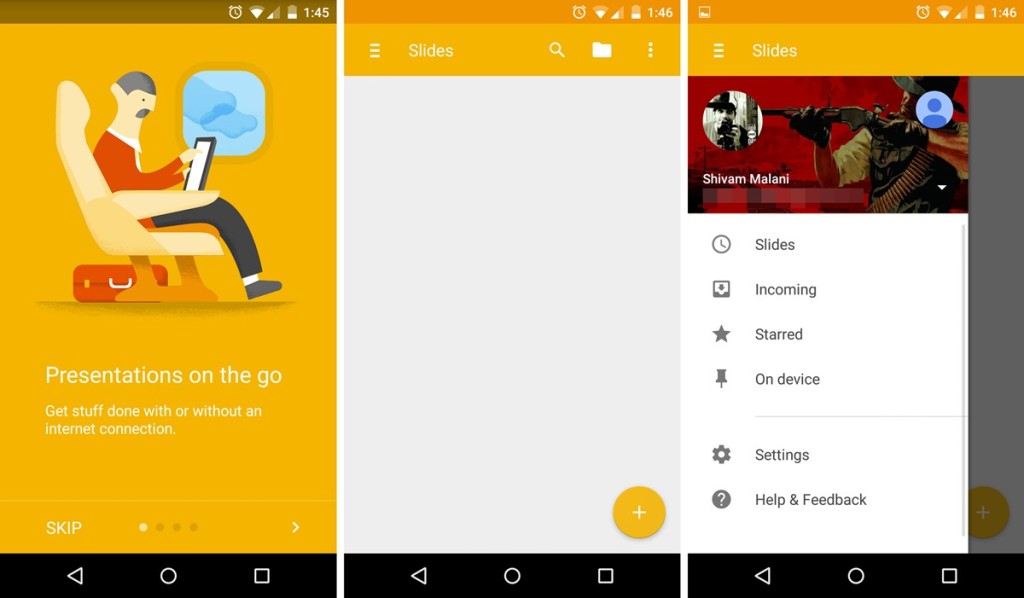 Slides can be characterized as being more than just handy. The explosion of features it has in store for users is worth everyone's time. The following is a sneak peak into Google Slides-
1. One page or thousand pages, as long as you have sufficient space on your drive you can carry a world of presentations with you. We've all been stuck at one time or another by this reality. Google Slides fixes this. With a decent internet connection you can directly access your deck. Meaning, now you wouldn't have to export PDF files  for each of your slides. Store it in PPTX format, download it in the same format even when you are OFFLINE! It also supports formats like .SVG (Scalable Vector Graphics). The .SVG format would let one see their presentation within a browser with or without an internet connection. But without an internet connection would I be able  to see the animation, font and the like? Yes, yes and did I say, yes? I should as the answer YES!
2. Gotta love the Research feature under Tool!
What do you heavily rely on while working on a presentation? Google, of course! Slides lets you access the search engine directly from within it. No minimizing one and maximizing the other as Slides has it all covered. Google Scholar, New, Images, Videos filters within the Slides app.
3.The video says the rest the best way- create individually or in a group, anywhere, anytime and access the presentation from any device of choice.