Are you a Snapchatter yet? If you aren't, I must admit you're missing the world of photo texting. So, grab your smart phones, download the app and picture text your friends with your front cameras and rear cameras. Recently, Snapchat has enhanced itself to send simple text, media other than photos, and even live video streams.
That all aside, this is to you veteran Snapchatters. How many times have you felt the need to save those silly pictures your friends send? How many times have you regretted that the images have expired before you could even set your eyes on it properly? How many times you wished to take a second look of a photo, which you saw with a blurred vision right from your bed? Taking a screenshot helps, but you have to be real quick. Also, screen capturing notifies the other person that you are doing so. Yikes!
This is exactly when Saver for Snapshot (PC) comes to aid.
What does the Saver for Snapchat do?
It simply saves all the pictures that your friends send you after it has been installed and after you have logged in. It is for Windows and it is strictly for PC. So, now is a good time to get disappointed if you were expecting a mobile app. But how long does a software that's created for PC take to emerge as a mobile application, anyway?
Cool. How do I install it?
Follow the sequence of the images below after you have downloaded the SnapChat saver software.
I personally had to face a problem as the link didn't work in all my PC browsers. So I downloaded it in my mobile and transferred it via Bluetooth. However, after the installation completed, the link magically worked!
Like any installation process, keep clicking on Next, agree to the terms and conditions, until you are prompted to finish the installation.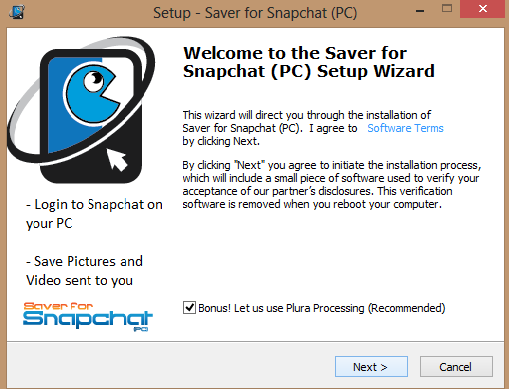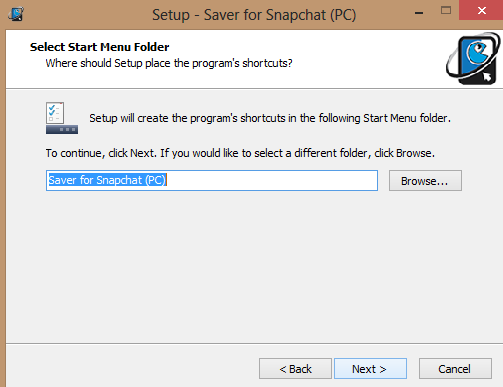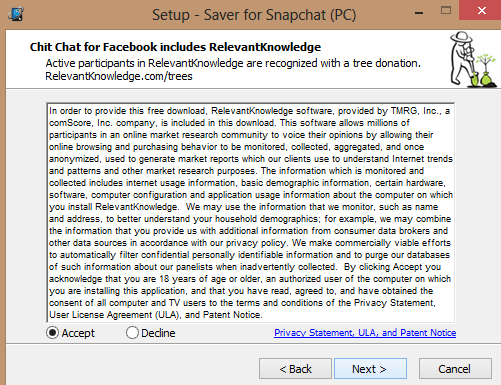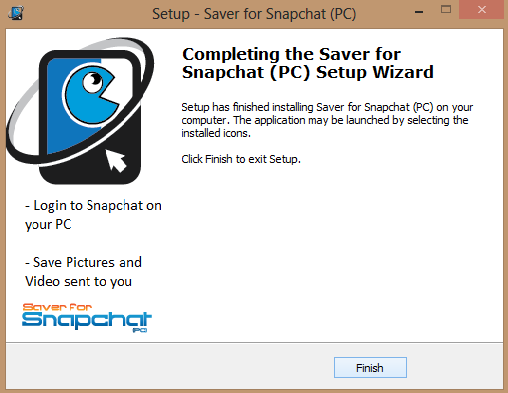 After this, launch Saver for Snapchat. You will have to login with your username and password.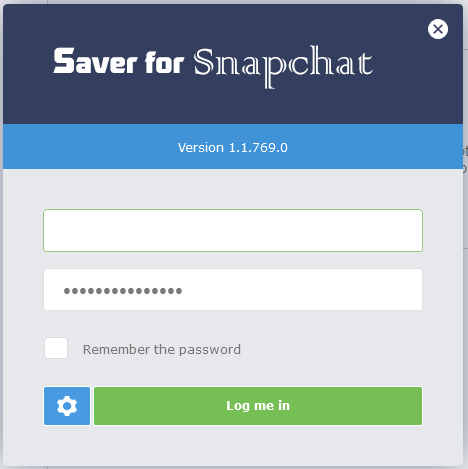 It opens up most of the history available in the app on your phone. You cannot however send any messages. After installation of the software, the new incoming messages can be viewed, edited and downloaded by the three square boxes with the images of eye, two circles and a box with a downward arrow respectively. You can refresh from time to time with the refresh button. The two buttons in the top right corner are minimize and close application.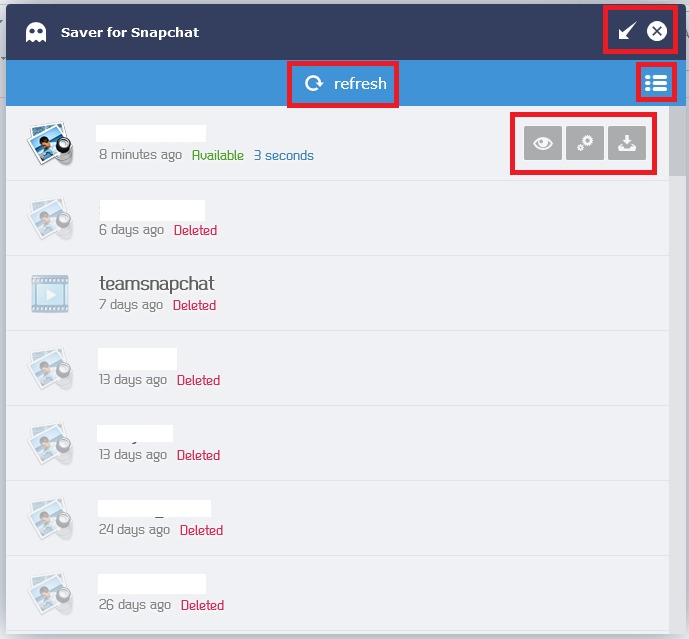 In what ways Snapchat Saver rocks?
It is absolutely free. You can not only view and save pictures and videos, you also have the option of editing them. It takes you to MS Paint. Using this app, the photo does not expire according to the time set by the sender. It is always available to download. You can download an entire group of photos and delete them.
In what ways can the software be improvised?
Few glitches to point out here. The link didn't work well for me (in few browsers), like I already mentioned. However, that can't be termed as a drawback of the application itself. The refresh button threw errors at me. When you log in to this, you are automatically logged out in your mobile device, which is pretty annoying because even though you can receive photos, you cannot click one or send a text as a reply. This software could consist better features and show even text messages sent and received. But I guess these feature might not take too long to appear in the application. Overall, Saver for Snapchat is a must try!
Have a feedback? Tell us in the comment section below.