Planning for a travel and prefer train journey?! Well, your only option would be IRCTC in India! There is no job as tough as to book a ticket without hard hard try here especially at the time of Takal booking! One should be very quick here(even though the site is very slow!).
When looking of various options to book quick,  you should have definitely come across the lists (Travel list and master passenger list) options provided by the Indian Railway system themselves.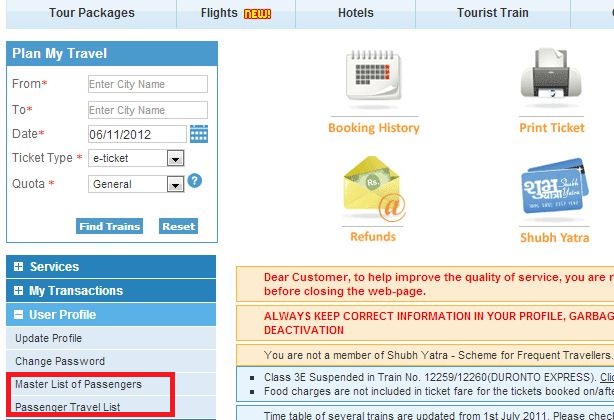 But how many of us use these features? They are really helpful and would make your task easy! Just give them a try. Below is a simple illustration of how these are working.
Suppose you travel as a group often (say family or friends) to specific places, saving a travel  list is going to be your quick solution. Just create a new travel list and add all your co-passengers to the list.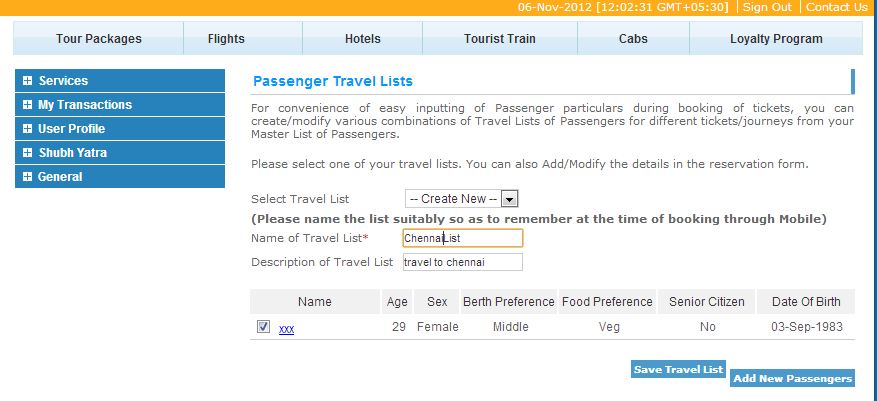 Irctc allows you to edit this list any time. You may append/delete names whenever you need.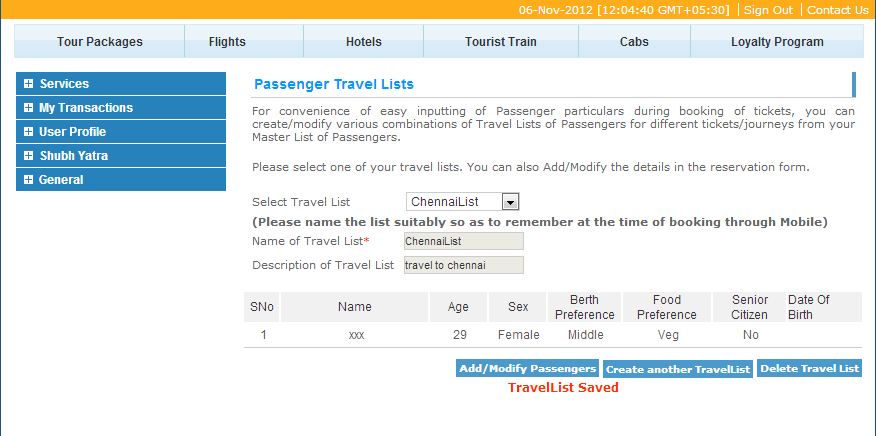 Now your list is saved and you can make use of this list while booking tickets on your Book Tickets page.
Also Read : Magic Autofill for Indian Railways to improve chances of getting the train ticket in IRCTC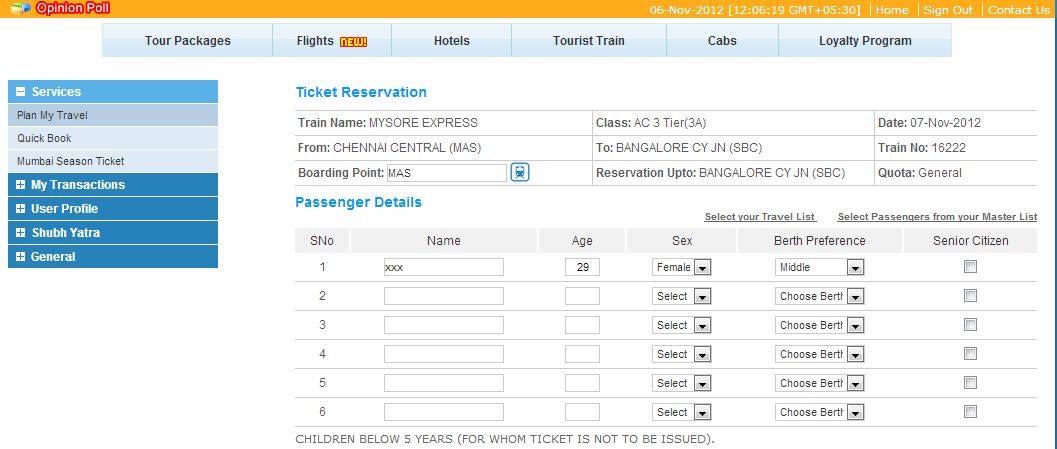 Also if you want to add/modify names here in the Book Tickets page, you can always proceed. Or, if you have some passengers in the Master passenger list and prefer to add them here, that's also possible.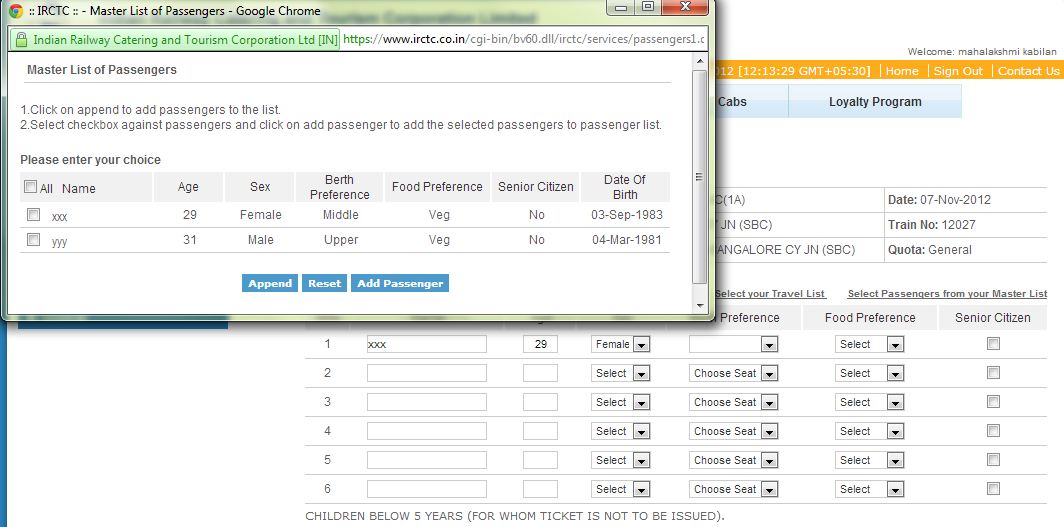 Hope the content was useful! However, we don't have techniques to avoid 'Service unavailable'  and slow loading of pages and Captcha.
Also Read : Magic Autofill for Indian Railways to improve chances of getting the train ticket in IRCTC