"Your sight is important, with Vision you can monitor and train your eyes abilities." So said a website when I visited it. Being a person troubled by myopic vision, I wondered why I never stumbled upon this website before. If you're one of my kind, here's a Vision for you as well.
The website, with its clear and simple interface, gives you three instructions. Firstly, to calibrate the screen according to your convenient, scan a QR code with your smartphone and move 4 meters away from the screen to start your session. (Now, don't end up trying to scan the QR code given in the instructions like I did. :D) You need to scroll to the bottom, and click on Try Now.
Now, you'll see a screen that says Start Here. To the right of it, there's a settings button. Click it. A translucent screen pops up asking you to place your credit card in a rectangle to calibrate your screen.
"Adjust the number moving the slider below, only the black border outside the card should be visible" it says.

Next you need to click on the QR code button to get a code. Scan it using the app 'Barcode Scanner' (Android) or 'Qrafter' (iOS) or they provide a link so you can make someone else control your session from another computer in case you do not have a smartphone.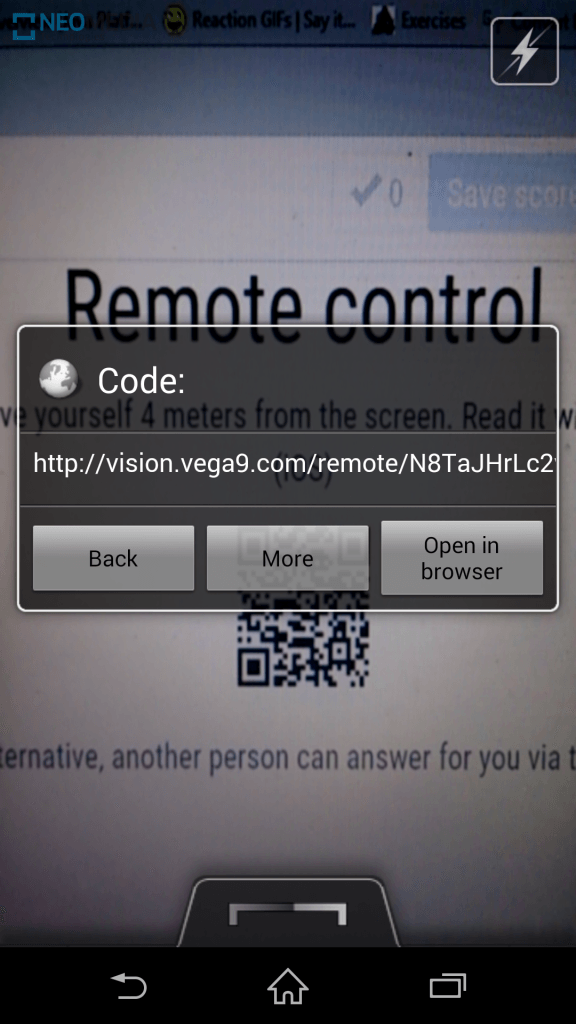 Controlling a session this way is important because you're going to be fixed 4 meters away from the screen. It will be an ordeal if you have to move back and forth each time. What is going to be tough is finding this 4 meters space and fixing your computer there. Using the smart phone, you'll have to enter the letters you see.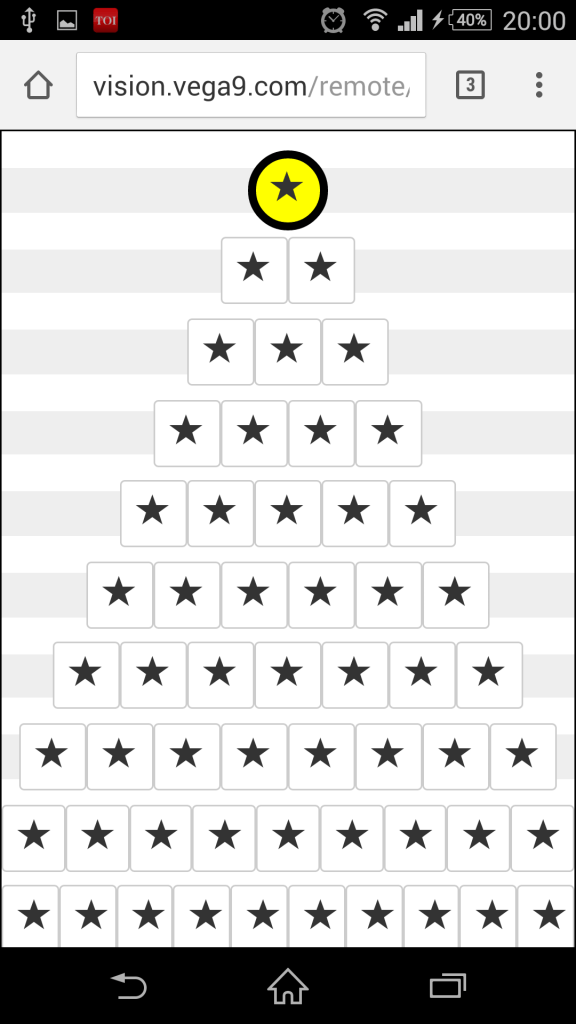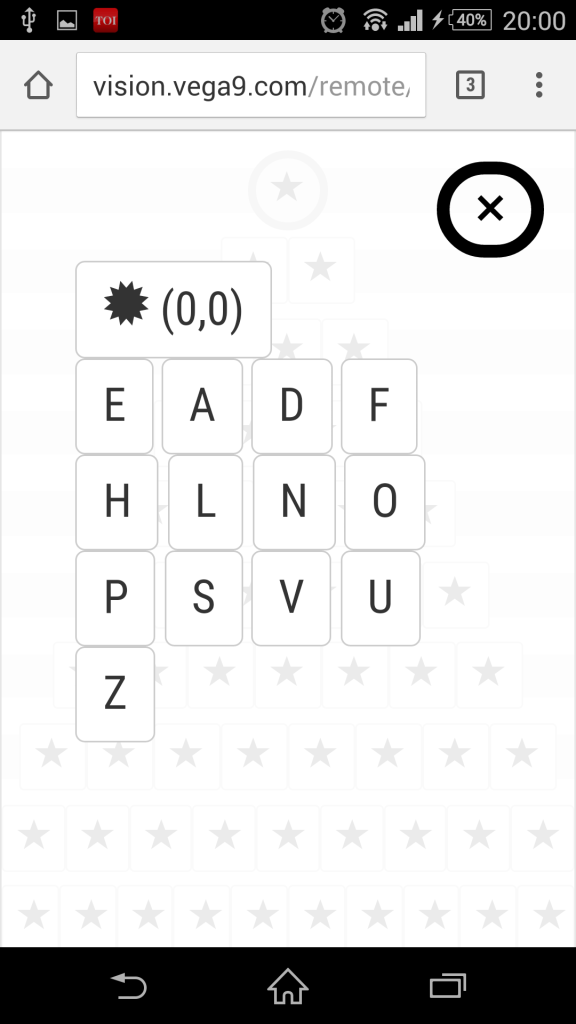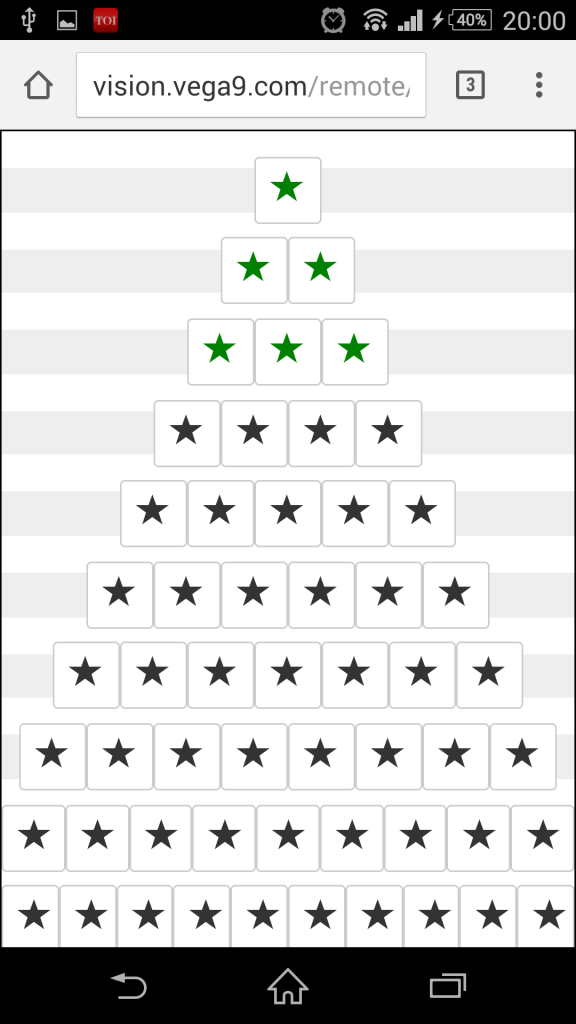 Once, you're done, you can move forward to your screen to find your score. You can try it again with a new table in which case you'll have to scan the QR code again. Using this, you can find out your eye power and even help make your eyes better by repeated practice.
"Vision may be useful to check your sight, but it is not a medical diagnosis of an optician or ophthalmologist. Please contact a medical specialist to have an analysis about the health of your eyes." Says the website.
So you know that doctors always know better than computers!