Blurring text or an image in Microsoft paint application in Windows? The world knows, that there's no Blur tool in Microsoft Paint. Of course true, but it does not mean that you cannot blur text or an image in MS paint. Here's a simple trick to do that.
Blur effect in MS PAINT
Step 1: Click the Select tool from the toolbar.
Step 2: Draw an outline around or select an area that you wish to blur.
Step 3: Re-size the selected area by holding one of the edges and dragging it inward to make it smaller than the original size and then dragging it outward to bring it back to its original size.
Step 4: Repeat step 3, until the selected area is distorted to give a better blur effect.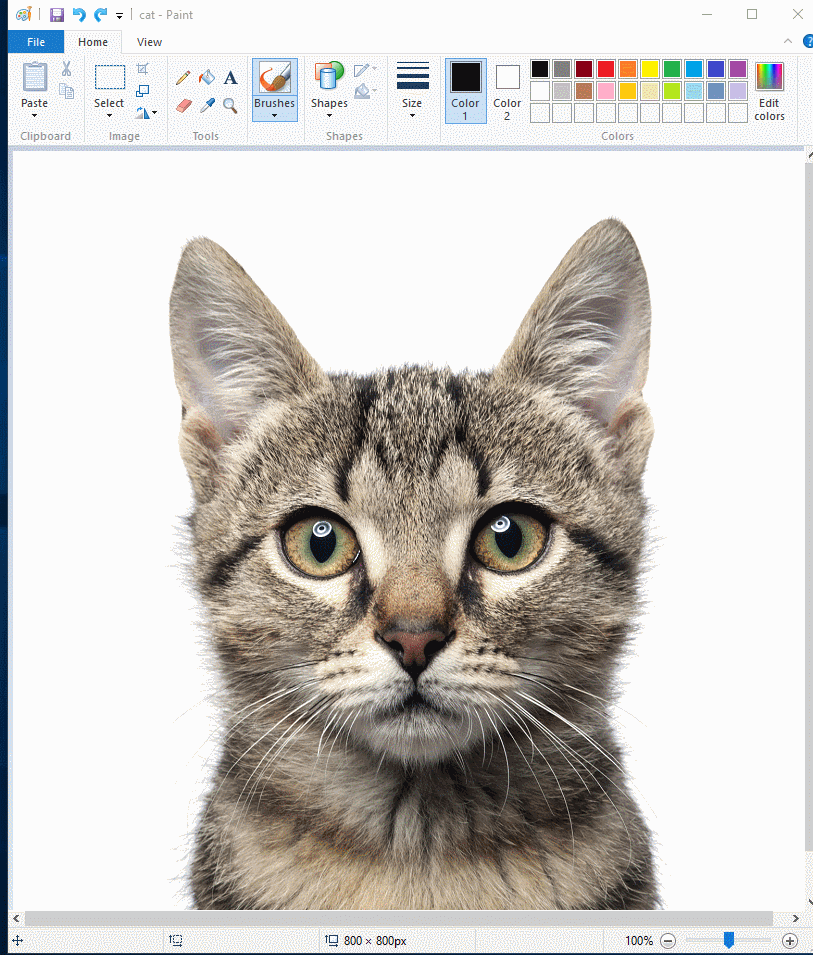 That's a pretty good trick, isn't it? Then let's play a guessing game! Just ask this question to your friend – how many brush sizes are available in MS Paint? You will be surprised, MS Paint offers much more than what your friend would have guessed.
Here's a video tutorial of the same.
If you like this video, please subscribe to us.
Tell us if you know a better trick in the comment section below.
Also, learn how to blur an image in Microsoft PowerPoint and why to stop with that, you can also blur only a part of an image in PowerPoint.