In the past we have seen plenty of PDF manipulation tools that allows you to add or remove elements from your PDF document. Today, I thought of writing all those tips at one place; I mean, the list of free tools that allows you to create, merge, convert, compress, edit and manipulate PDF documents at your will.
Rotate PDF using PDF Rotator
Do you have a PDF with misaligned pages? Few of the pages in the middle are thwartwise and needs to be rotated? If you are looking for a free tool that can rotate PDF documents, then PDF Rotator can just do that.
Can't PDF Reader do this? Of course it can, but most of the PDF Readers can rotate the PDF document while reading, but cannot save to the PDF. PDF Rotator can permanently rotate and save the document.
Batch Process PDFs – What if you have more than 1000 PDF files containing thwartwise pages? PDF Rotator can batch process all the PDF files.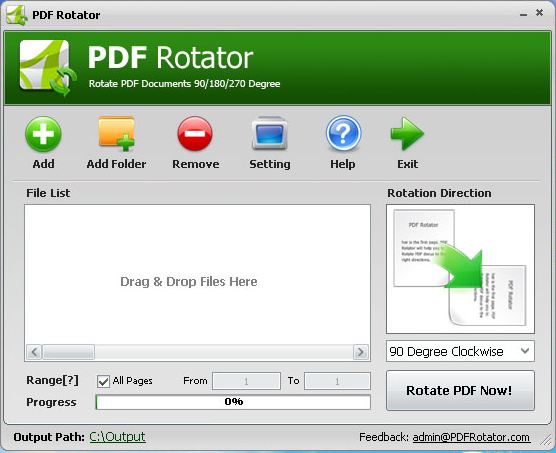 Download PDF Rotator for Windows
PDF XChange Viewer
PDF XChange Viewer is a free PDF viewer and editor that comes with loads of features, such as form filling, adding annotations, leaving comments, draw shapes, typewriter mode, edit OCR image based PDFs, add stamps, snapshot tool, export images etc…
Here's the list of features
Add comments and annotations to PDF.
Add custom Stamps.
Typewriter mode – allows you to type directly on PDF pages
Fully text searchable in OCR/scanned PDFs
Add extra objects to markup pages
Export PDF pages or entire file to Image formats such as JPEG,TIFF,BMP,PNG etc…
Built-in measure tools, including perimeter and area.
Extract text from any page
Advanced navigation tools such as Loupe and Pan.
Encrypt PDF using 40/128 bit RC4 and 128/256 bit AES algorithms.
Data Execution Prevention – prevents execution of malicious scripts.
Form filling
JPEG2000 compression support.
Plugins to support Internet Explorer and Firefox browsers.
Integrates with translation softwares.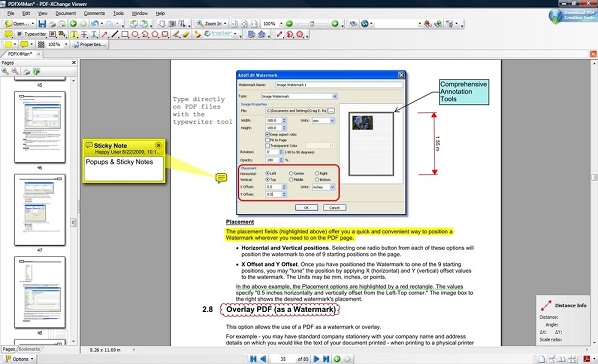 Download PDF XChange Viewer for free
Rotate, Split and Merge PDFs using PDFSam
Want to merge multiple PDF documents into single document? or Want to split single PDF into multiple PDF files? PDFSam is the tool for you. This free utility can merge, split, rotate and reorder pages in PDF documents. What if you want to merge only alternate pages from multiple PDFs into one? PDFSam can do that as well.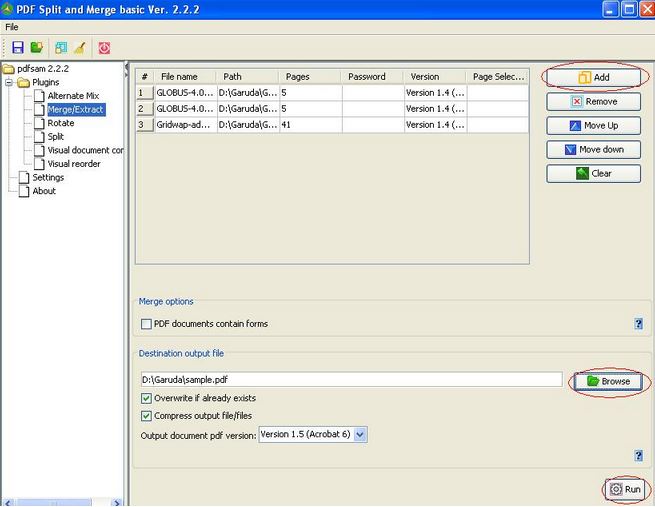 Complete tutorial on how to use PDFSam
Compress PDF documents – PDF Compressor
Did you ever put in a situation to share a PDF file with your friends and only to be surprised how large it can be? Why don't compress it before sharing it with your friends? PDF Compressor is a free utility that compress PDFs losslessly. The application supports batch processing of multiple PDF files as well. All you need is to simply drag and drop files in batch, just click a button to see them compressed. You can tweak the compression settings to select the compression level.
Features
Compress PDFs in batch mode
Compress encrypted PDF documents.
Lossless compression to maintain the content quality.
Choose compression levels
Easy to use and free
Supports touch based devices as well.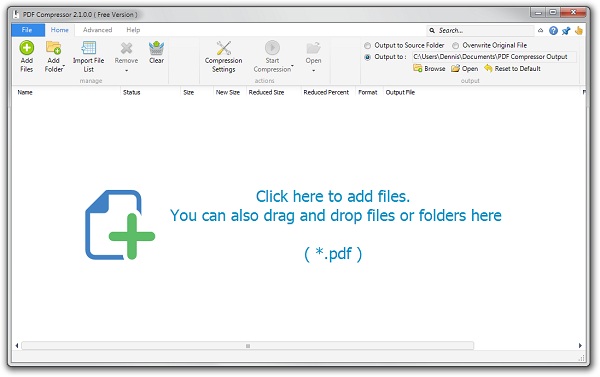 Edit, Merge, Convert PDFs via right click menu
If you work a lot with PDF documents, then wouldn't be nice to simply right click to edit, merge, convert PDFs in windows? Debenu PDF just gives that option.
Debenu PDF is a free windows tool, which is built using Debenu's Quick PDF Library that allows you to preview PDF files, merge, edit document properties, convert images to PDF, convert PDF to text, add or edit custom metadata etc…all via simple right click menu. How cool is that?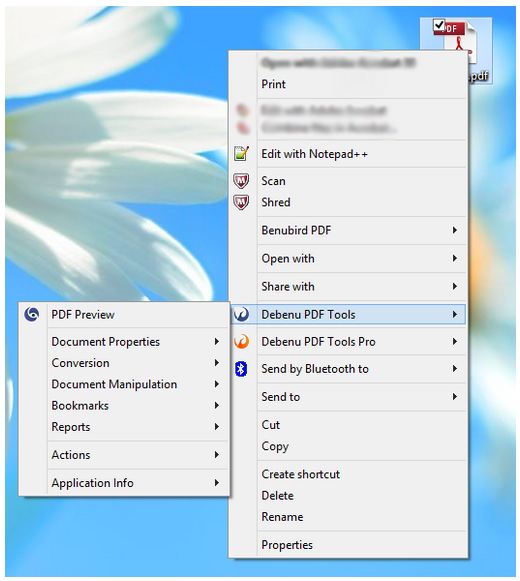 Debenu PDF is available as both free and pro version.
Hexonic PDF – Merge, Split and Paginate PDFs
Hexonic PDF is another free application that allows you to merge any number of PDF documents into a single one. Also split each page of a PDF into a single PDF document.
Features
Merge PDF files
Split PDF files
Add pages to existing PDF document
Add page footer and numbering to existing PDF document
Process image files
Insert watermark image.
Process password protected PDFs – Of course,  you should know the password.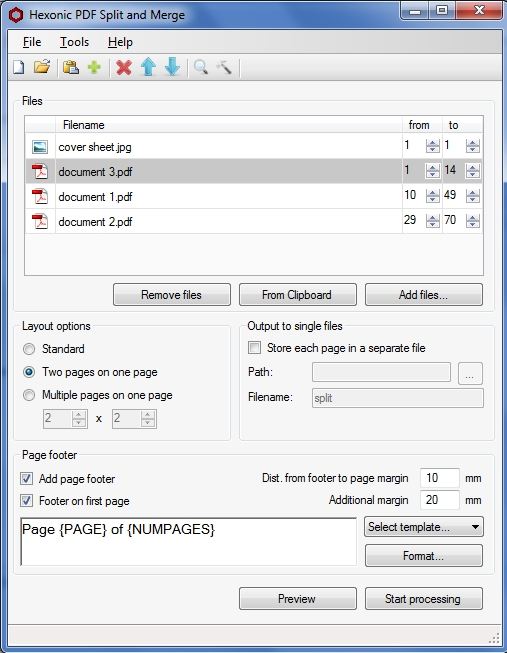 Convert PDF to any image format
PDF2JPG is a free windows application that helps you convert PDF document into a variety of image formats – PNG, BMP, JPG, TIFF and GIF. You can set custom DPI for image outputs and select "Page Range" in conversion setting. The application also supports batch processing of your PDF documents.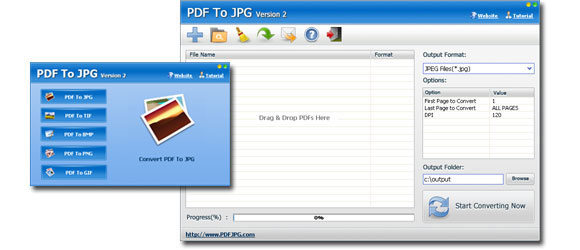 Download PDF2JPG
Convert one ebook format to another
If you ever want to convert an ebook from one format to another – probably to support plenty of devices out there in the market, then Hamster ebook converter is the better choice. The application is free and allows you to convert ebook files in variety of proprietary formats for devices such as Sony, Amazon, Kobo, iRiver and other ebook readers (supports 200+ devices).
Ok, do you want to convert an ebook format to PDF? Hamster ebook converter can do that as well.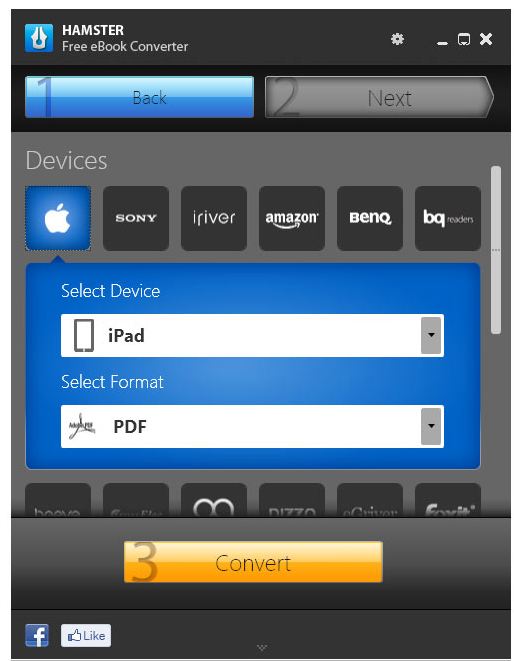 Checkout the video below for more information,
Share and Edit documents Online
PDFzen is an useful web application that allows you to share, annotate and edit documents online. The user can upload any document such as DOC, DOCX, ODT, RTF, XLS, XLSX and convert it into PDF format.
Features
Edit, Publish or share online
Type and Draw anywhere on PDF
Highlight section, annotate and collaborate
Works on mobile devices as well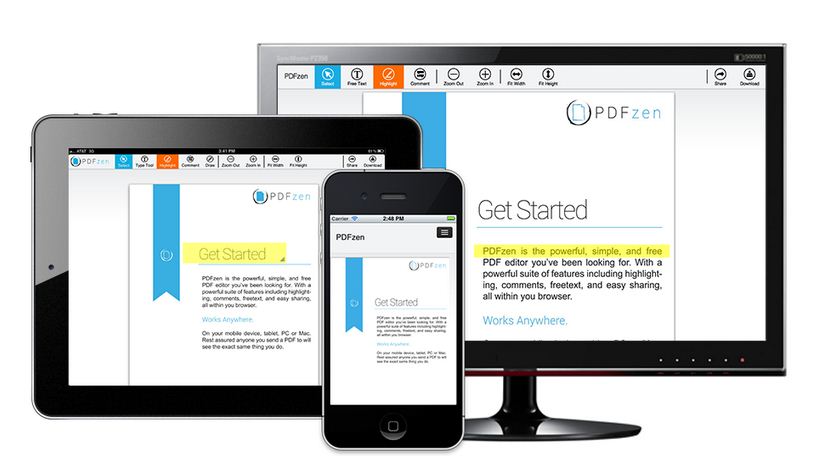 Visit PDFzen
Create Resume/CV in minutes using PDF CV
Recently I told you how to make use of Google Docs to create a professional CV and cover note. PDF CV is another free web application that allows you to create CV in few minutes. The service provides free templates, where you can just fill details in a form and then apply available templates to beautify your resume. Interestingly, you can import your LinkedIn profile and download the resume.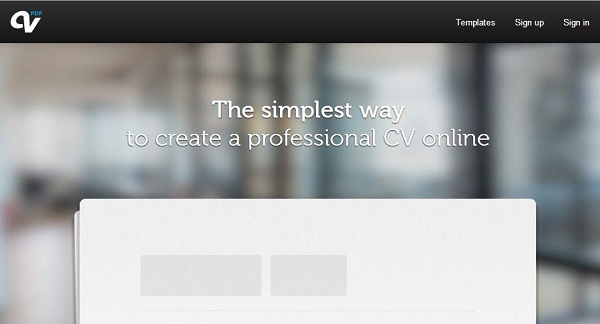 Visit PDF CV