Have lot of friends on your Facebook account? That's great! But what if most of them are annoying? – That's worse!
Here comes an app to help you out of this. Defriendtion is a free app for Facebook that combines the classic school "detention" with the ability to "dislike" someone on a short-term basis.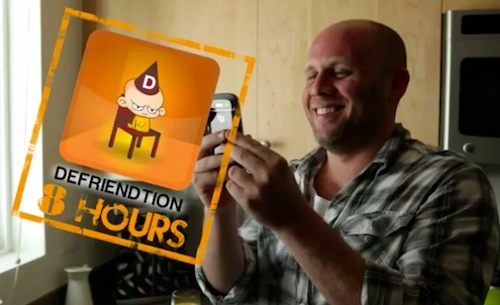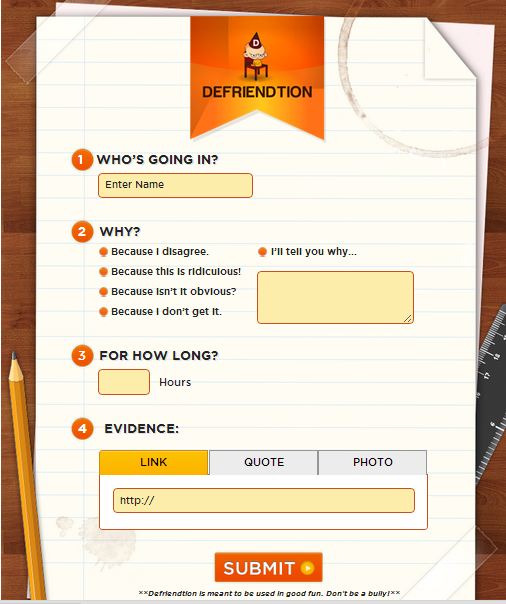 Although the application does not restrict content delivery from your friends, you could always warn them with fun!
Watch the video below!
Find Defriendtion
here
!