What happens to your Facebook account after you die?! To answer this question Facebook rolled the Memorialization request, wherein some close relative or friend could request for a person's Facebook timeline to be memorialized.
But now, there has been a security hole disclosed in this feature. Anyone can request for a timeline to be memorialized by simply linking a fake obituary to the request. The issue was found by Buzzfeed and they have given a demo too.
* Just visit the Memorialization Request page.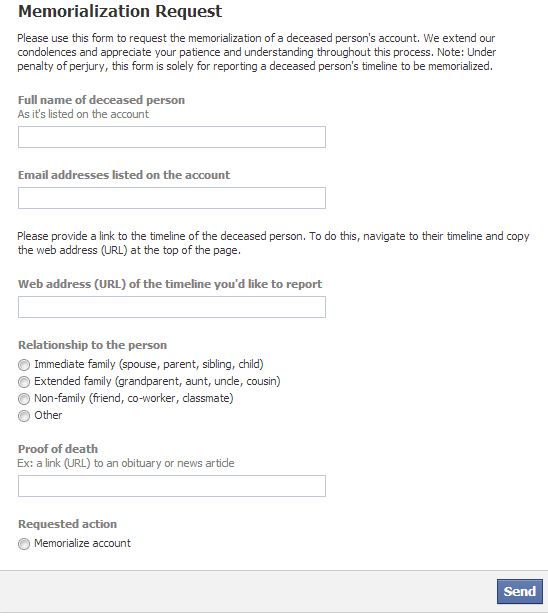 * Here you could see blocks to enter the deceased persons name, email account and Facebook timeline url – just enter all these.
* Then you could select the relationship with the person.
* Here comes step wherein you should give the url of obituary of the deceased person, you can easily bypass this by just giving a fake one! Search in the web for the persons name and obituary, we are sure to get one! Facebook does not verify this!
* That's it. You could send the request! And the account will be sent to memorial state.

This can be done to anyone and leave their account locked! We strongly recommend not to try this for your friends as it may lead to uneasiness for them R.I.P!
ALSO READ: Post messages to Facebook even after you are dead : If I Die App.
On regard to this Facebook Security team member Fred Wolens, has replied,"We try to take all necessary precautions when processing requests, and provide an appeals process for any possible mistake we may make".
Source : Buzzfeed