The Official Facebook app for Android is not that great and it lacks quite a lot of features and often crashes. Well, there is a free Facebook app called "FriendCaster" – provides quite a lot of interesting features that you would expect in a social media application. FriendCaster does everything an official Facebook app does and few more. The app provides native Facebook experience, Instant access to your posts and photos, notifications, full access to the news feed and a comprehensive photo viewing and browsing. The free version of the app is supported by advertisements and the paid version will remove the ads for $4.99.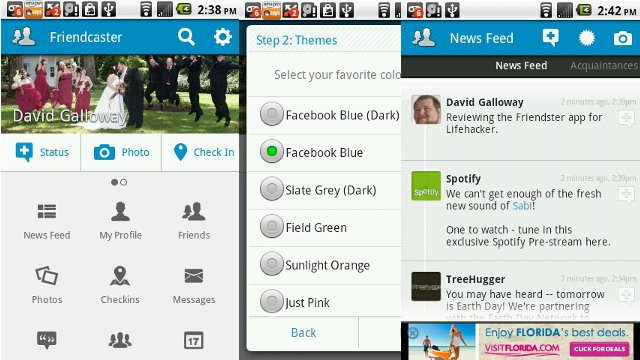 Download the FriendCaster app for Android
Grab the app for Android devices from here.  The app is also expected for the new iPad and iPad 2.