Tired of seeing the Facebook feed being displayed in the same style in all the apps? Gabi tries to change that. An app from Loui Apps, a small iOS development company has launched "Gabi" for iPhone that lets you to view and interact with Facebook entirely in a new way. The app is fully integrated with Facebook and provides all the features that you can expect from a social network. But the interesting part here is, the app lets you to sort the content of the Facebook feed by things that are relevant and interest to you. You can create and ask questions using the templates and save those questions to show up in the home screen.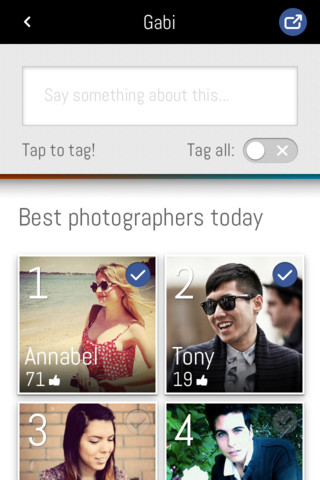 For instance, you can ask questions like "Which of your photos are most commented" or "Who are my single female friends?". The results are displayed on the app home screen as tiles. Well! if you are worried about the security, let me tell you that Gabi stores the data only in your device and doesn't have any external servers. So your saved questions are 100% private. You can then tap the tiles to view the content. The app allows you to comment, change status and share photos and links on Facebook directly.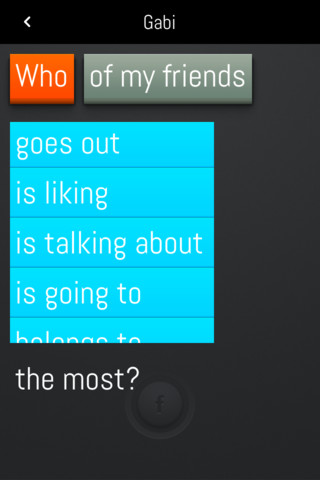 "What we have built here is a human language interface," Palomino told in an interview to leading technology news site Mashable.com. "You only see the best content. So if you don't have too much time to check things, here you see only the best and don't miss anything."
Gabi is really beautiful way to interact with world's biggest social networking site. It filters your content based on what's popular, controversial and of course relevant to you. Instead of displaying everything in your news feed, it only shows you what's best: the best pictures, videos, statuses, groups, links, interests, etc. Download the app below.
Let us know what do you think about Gabi?
[appstore id="527052414″]