I am sure you will be little elated when you get to know about this news! Yes, its about train ticket booking and the famous IRCTC.
From July 1, you can use your mobile phones to book tickets. Not by internet booking, it could be done just through simple text-messaging or menu-based dialling. Which means you can use the service even with simple feature phones.
A senior IRCTC official said, "The bookings can be made from anywhere and at any time in a secure manner. There is no need to log onto the internet or stand in a queue. Any mobile user can operate this system using handsets ranging from feature phones to smartphones."
The menu-based dialing service is a unstructured supplementary data (USSD) design, where, you should dial the numbers on the menu offered. And the payment could be made through mobile wallet.
For using the SMS-based ticket service, you will need to register with IRCTC, and your bank to generate Mobile Money Identifier (MMID), a seven-digit random number, this is used to complete the payments.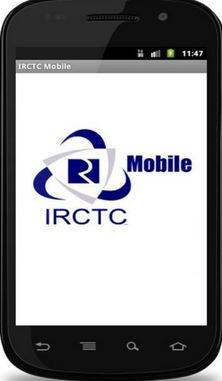 Lets have a brief look on both the options.
1. USSD (menu-based dialing)
* Dial the booking number and select 'book tickets' option. (Enter the IRCTC user ID  and this is asked only once).
* Select 'reservation'  and enter all details (station, train no, date, etc)
* Enter mPIN for authorizing payment through mobile wallet
* Booking confirmation SMS is sent by IRCTC
2. SMS-based booking
* Register with your mobile number in IRCTC  as well as your bank.
* Get the Mobile Money Identifier (MMID) and one-time password (OTP)
* Send SMS to designated booking number in the format: BOOK <details>
*  Get the transaction ID
* Make payment with an SMS to designated booking number in the format: PAY
Six berths or seats can be booked in a single transaction with the new systems.  But will it be fast and easy? We have to wait for few more days! We will update the designated number to book tickets once IRCTC declares it officially. Meanwhile read through our other articles which help you book tickets faster!
Sync your Time with IRCTC Server Time for Quick Takal Booking
Magic Autofill for Indian Railways will improve the chances of getting the train ticket in IRCTC