The event held by Microsoft on January 21st was a grand success. There were lots of cheering and lots of surprises. Here is the whole event being summarised in case you missed it.
Dubbed "Windows 10" Event or the "Windows 10: the Next Chapter", the main focus of the event was, as you guessed from the name, about Windows 10 mainly. The event focused on the various new features of Windows 10 (new beginnings) and one main surprise. To know more about the surprise, keep reading.
Windows 10: The new Feature list-
We already covered an article on Windows 10 and on what all we speculated it to bring. But here are some of the additional features that will come with the new builds of Windows 10 and will also make it to the final retail release.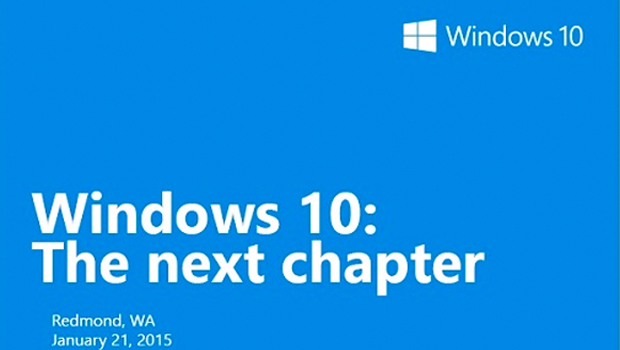 Continuum:
If you are using a 2-in-1 or a Convertible, this feature will be very useful. You can use desktop mode when you have your keyboard and mouse connected or if you have detached your keyboard, a new toast will arise which will ask you to convert to Tablet mode and the usual or the Start screen as you know it will pop up making it tablet friendly. But what if you want to have Tablet mode run when you have your keyboard attached? No problem. Here is a trick. Press the Start button on your keyboard. Navigate to settings. Then over there, go to System. Scroll down until you find the setting called "Tablet Mode". Click on it to turn it on.
Universal Apps:
The main attraction of Windows 10 is its ability to adapt itself according to the device whether the device has no screen or whether, the device has a large screen. No worries. Windows to the rescue. So, in accordance to that, Windows 10 will be able to run "universal apps". In other words, the Store will now be available across all the devices and will have the same file format. But dont expect some of the desktop apps to run on your phone. They just won't. It is because of the hardware limitation.
Cortana on Desktop:
Yeah, you heard that correct. Cortana is now on your desktop. You can say "Hey Cortana" when your desktop is idle or at any time. Cortana is always responding to you. She will be powerful on the Desktop PC and will do a multitude of tasks, not restricted to the functions like on Windows Phone. She will be a true personal assistant. You have to click on the search bar like text box in the taskbar to activate Cortana. To enable Hey cortana. Click on the Hamburger menu in Cortana and then cllick settings. Then below, you'll find the Enable Hey Cortana which you have to set it to "On". And then Voila! There you have it. Cortana at your command.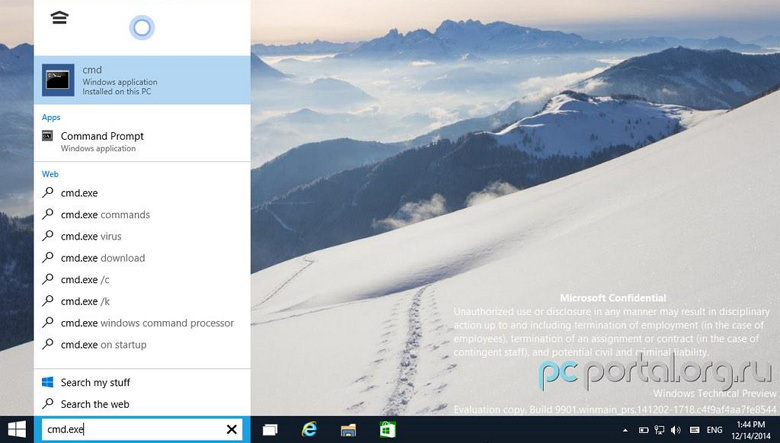 Project Spartan
The Other thing "Halo" on Windows 10 is the addition of the new browser dubbed or codenamed Project Spartan. Though, this may not be the final name. The browser features minimalist design and is actually proving to be very powerful when compared to the latest version of its competitors like Chrome, Firefox and Safari (well, in some tests).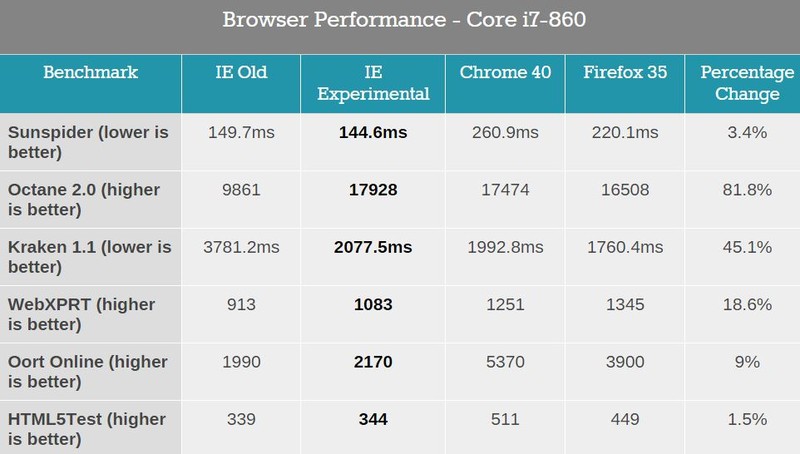 There is one catch. You will not find the Spartan browser in the next Preview version of Windows 10 and it will come in the next to next build. If you are very eager to try out Spartan (the rendering engine) on the Technical Preview of Windows 10, here is a way. On IE 11, type "about:flags" (without the quotes), Enable Set Experimental Web Platform Features and then restart the browser. There you go, Spartan Rendering Engine is all set to power IE 11.
Xbox on Windows 10:
What? Unbelievable right? For me too. This was one of the surprises there. Windows 10 will have an app called Xbox which will be able to simulate the Xbox One console on the Windows 10 desktop. The App can help you with Chatting, Multiplayer and also streaming games from Xbox on to your PC. For streaming the games, a Xbox One Controller is a must. If you have an Xbox One, you can use the same controller. So no problem there. Way to Go Microsoft.
Watch Major Nelson and Larry Hyrb along with Richard Irwin from the Xbox team showcase the capabilities of the app.
Here are the features explained by Joe Belfiore, the Windows Phone development head at Microsoft and also the Corporate Vice President.
Not only were the features of Windows 10 being stressed upon. There was also an unexpected intruder in the event. And that intruder is:
HoloLens
The first of a kind device and a device launched by Microsoft which will join the VR bandwagon. But it is very different to all the devices out there which emulate Virtual Reality and give a clear headache to the viewer. This device is unique in that it generates Holograms of objects and a millions of possibility are there. In the sense that, if you have some repair work to do and your friend is an expert in repair work, then you can call him via skype and then ask him what all to do showing him the object of repair. Videos speak better than words. Check out the video below to have a clear understanding of what all are possible. Your imagination is the limit actually.
What all devices will Windows 10 be available on?
Windows 10 will be available on a range of devices which have no screen to huge screens like the 84″ LED Monitor. Here are some of the devices explained:
Raspberry Pi 2
This is the device with no screen and which will come with quad core CPU clocked at 900MHz and a powerful GPU plus 1GB of RAM. The specifications don't sound like much but for a small computer like that, it is quite powerful and can do a variety of tasks. Plus, it can also run a modified or custom version of Windows 10. How cool is that.?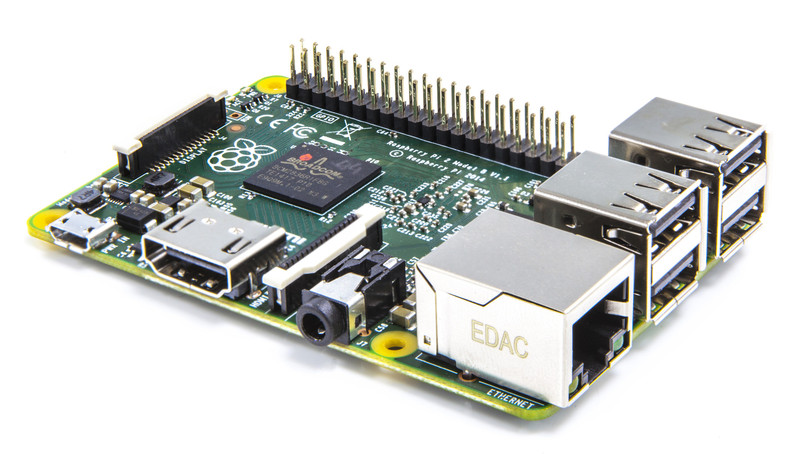 Surface Hub
The surface Hub is like a large screen Monitor particularly for business space. The Monitor is of a humongous size (84″) which is touch and stylus friendly. This might be a move to attract more customers who are still stuck in Windows 7 to switch to Windows 10 and also make them enjoy a wide range of new features without compromising or "changing" how their OS works.
Windows 10 will be offered as a free upgrade for One year (from the date of release), though this is only for regular consumers whereas the business consumers who are under the Enterprise edition of Windows will be treated otherwise. Microsoft issued a series of statements for why they wont get it free. They are making a point with the statements – Read more.