There are a number of android apps coming up. Although there are equally good windows apps/games, we do miss our android games, yes? But its not to worry, as  we have some programs that could make  the android apps run on your desktop. Here below, is some of the best apps available.
BlueStacks
With the touch-screen Windows 8 PCs and tablets, Bluestacks has got its full purpose. Mouse clicks can definitely be used in-place of touch events, but for some games and apps that require multi-touch, mouse events may not work.
Once BlueStack is installed, you can launch and search for apps to download and install directly to your computer. The best feature of this program is you can run any Android application/game in full HD screen. You can now simply touch and play around with your PC.  BlueStacks can run on older Windows systems and Macs too.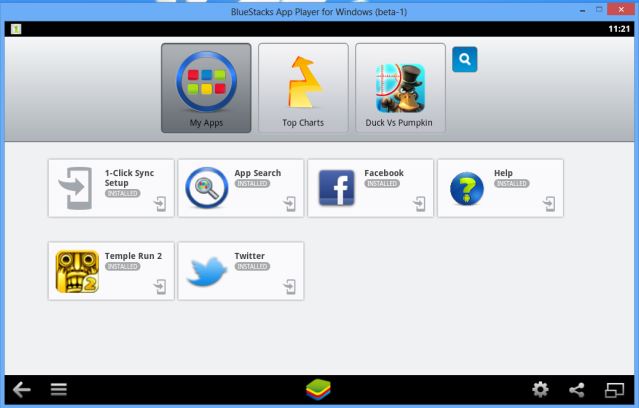 It has some limitations – it is based on Android 2.3, so some parts of the interface will be a bit dated and newer apps may not work. Running apps via BlueStacks would be a bit slow as BlueStacks has to provide an emulation layer. So, on PCs with weaker hardware, some games/apps may be unusable.
Android SDK (software development kit)
This is the default tool available for android developer to test the developed android apps. But this can also be used by common people just to try out apps or play games in the windows environment. The downside is that, the set up is a bit elaborate and requires some steps to do before going to play and run Android apps.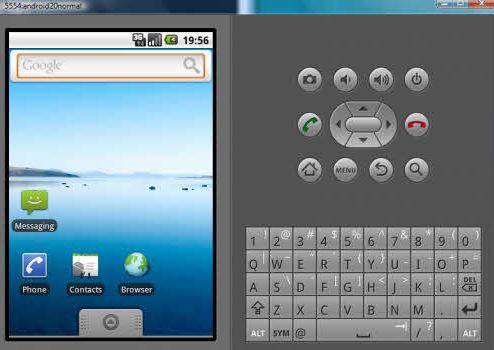 YouWave
This emulator works on Windows XP/Vista/7. Similar to Bluestacks, YouWave also provides some default games and also allows you to download apps from Amazon Appstore, AndAppStore and Appoke. It features Dynamic rotating, saving games and supports multi-player online gaming too. A fully functional 7-day trial version is available for Free.
Download Links
Download BlueStack

Download Android SDK

Download YouWave