VLC is one of best player media player in the market – which can support almost any video format and can also amplify the sound of the video with low volumes. Do you know that VLC can also stream Youtube videos? According to the post on Digital Inspiration,  there are few advantages of streaming YouTube videos in VLC. The users can easily skip the advertisement played before the video and the second is, user's can adjust the playback speed and the third is that, you can view the video on a small window and perform an activity on the other window.
To do that, you need a latest version of the VLC player. Click the help menu and select "Check for updates" . Now, get the URL of your favorite YouTube video. Click "Media" > "Open Network Stream" > and paste the URL in the text field as seen in the below screenshot,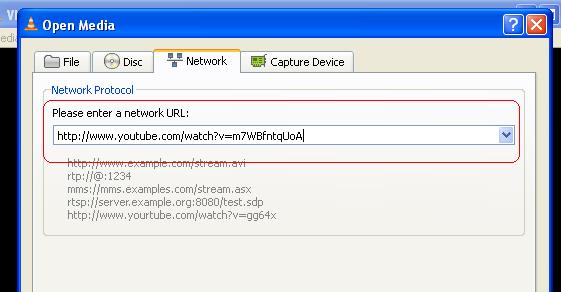 You can also enter the Youtube Playlist URL in the network URL field. Now, click play and enjoy your favorite video.