Well, Facebook has announce the new Facebook home for Android! But until April 12th, you will not be able to download and use this. Even after the 12th of April, if you are not owning one of the compatible handsets listed for Facebook home, its sad that you cannot have Facebook home! So really sad?!
But technology never allows you to be sad! There are always alternatives! Lets have a quick glimpse of the Facebook like apps available for your android mobile.
# Quick Launch Social Lock Screen
This free app allows you to add social feed to your lock-screen! On adding, it will show-up the photos and headlines from the latest posts in your feed. It doesn't stop with that you can also share, like or view the full post. So, in short its like a whole Facebook widget on your lockscreen.  Apart from Facebook, you can also add Twitter and Instragram feeds or also place any third party widget you want.
This app is for Free to download! Find the download link below.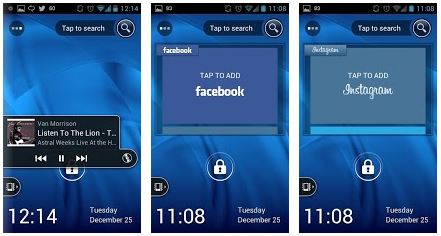 # SO.HO Social Launcher
SO.HO launcher replaces your primary desktop with a social widget right after you unlock. It shows all the latest updates from your Facebook news feed. SO.HO takes over the whole screen, and make the whole screen look like a full-fledged Facebook app. Similar to Quick launch you can, in SO.HO too add Twitter feeds.
This app is for Free to download! Find the download link end of the article.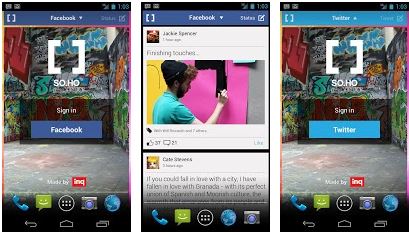 # Android Pro Widgets
This Free app allows you to place dynamic widgets on your home screen. This widget may be your calendar, bookmarks list, recent SMS messages and of-course the Facebook feed. Facebook widget comes in several different sizes giving an option for you to decide how much screen it should take up. Also buttons are available at the top of the widget so that you can switch between news feed, own posts or composing a new update. Find the download link at the end of the article.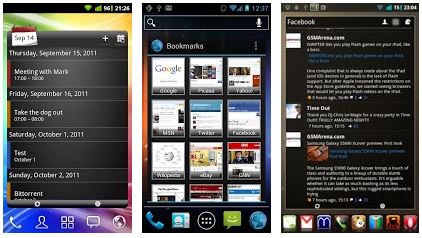 # PhotoWall Live Wallpaper
With this free app, you can turn your friends' latest pictures into your wallpaper.  But with $.99 paid version you can choose other styles other than the Polaroid photo that appears while you use the free version. If you like any of the individual images that appear on your wallpaper, you can just double tap on it to get a bigger view. This includes Instagram, Picasa and Facebook pictures. Find the download link below.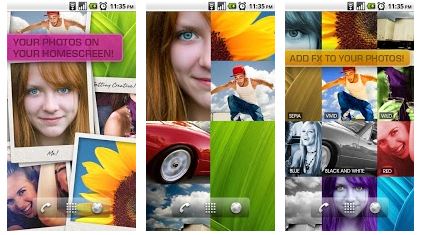 Download Quick Launch Social Lock 

Download  SO.HO launcher

Download  Android Pro Widgets

Download PhotoWall Live Wallpaper
We have listed here, some of the free android apps, that could just be a replacement for Facebook Home. If you have some more options to tell fellow readers, please stop and comment, we'll add to the list!