Have no, to little time to do of sweeping and mopping at home? But have the guilt of not doing it? Hmm, then you must have researched of some alternatives, and hence made the right decision of buying vacuums to get your home free from dust! You are right and you are at the right place!
At the time of writing the article the Lydsto r1, ROIDMI EVE Plus and Viomi S9 -UV are the most affordable and functionality loaded robot vacuum cleaners available in India through Amazon. I picked the above 3 robots since they are the most advanced and have the auto dirt dumping feature that is not only interesting, but need for the hour. It saves a lot of your time and especially if you are allergic to dust, you don't want to be dusting your vacuum bag!
Though they are from different companies, they belong to the MI family and are from different product lines. They seem to be more similar than different. But lets dig in to some deep details to see which one is the best to buy at this point in time.
Before differences, lets see the similarities, and also the loaded functions of Lydsto r1, ROIDMI EVE Plus and Viomi S9 UV
Robot Vacuum cleaners comparison
Similarities – Lydsto r1 vs ROIDMI EVE Plus vs Viomi S9 UV 
Viomi S9 UV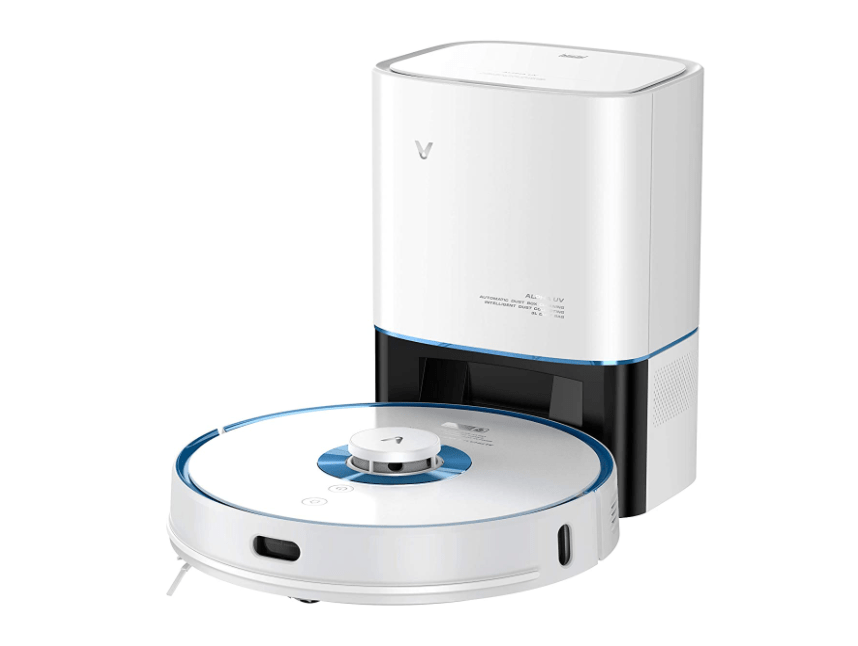 Rodimi EVE Plus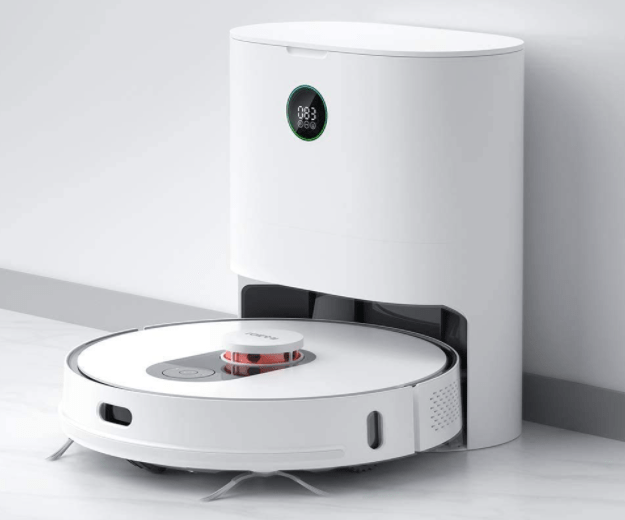 Lydsto R1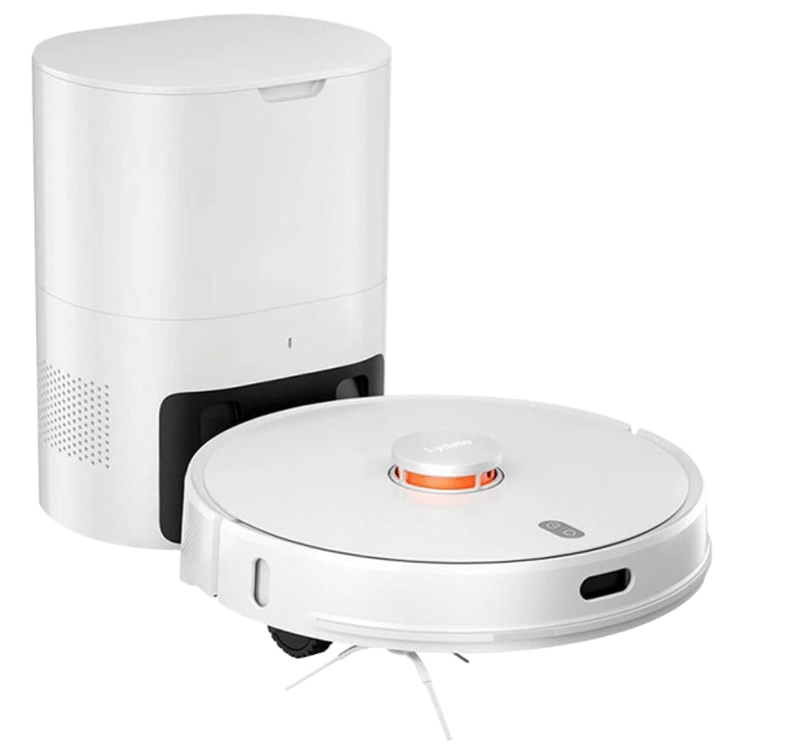 Grouping the similarities
From the Xiaomi Family
Controlled through Mi Home app, over Wi-fi
Suction power of 2700 Pascal
Does Vacuuming and mopping
Can do vacuuming and mopping together or separately
Can navigate to dock to recharge
Has LDS high-precision radar laser sensor for accurate mapping navigation
LiDAR helps in detection of obstacles and steps and timely adjustment of direction
Has dirt-switch, so you can operate the vacuum without the dust bag on the dock
Has 3L dustbin bag at the dock that can go upto 30-45 days of dust collection
Can go to the dock for auto dirt disposal, if the dust bin tank of robot is full
Has 250ml water tank
Has 5200mAh battery
Can climb upto 2cm during cleaning
Has anti-fall detection
Has noise levels less than 70dB
Can see live mapping and cleaned areas on the app.
Has cleaning history available
Can schedule and automate cleaning programs
Has intelligent zoning No-Go zones, virtual walls, area-wise cleaning schedules,
You can merge, divide, and name the map partitions.
Ability to add multiple maps
Has disposable microbial mops
Has reusable mop cloth provided
Has power display on the dock
Shows the status of dust bag and notifies when the dust bag is full
Spare mopping cloths and dust bags provided
Update firmware over the air
Looks sleek and trendy
Available in White and black
Differences – Lydsto r1 vs ROIDMI EVE Plus vs Viomi S9 UV
| | | | |
| --- | --- | --- | --- |
| Feature | Viomi S9 UV | ROIDMI EVE Plus | Lydsto r1 |
| UV | Yes | no | no |
| Can stop mopping on carpets | No | no | Yes |
| Dustbin size | 300ml | 300ml | 200ml |
| LED Screen at the Dock | No | Yes | No |
| Side Brushes | 1 | 2 | 1 |
| Y mopping pattern | Yes | Yes | No |
| Purchase Links | | | |
So, these some differences, and it proves that they not very different products.
When it comes to the dustbin size, 300/200 doesn't matter, since you have a full 3L on the dock.
The UV and its use on vacuums is something that I have not researched enough about and can't comment at the moment, may be we can cover it on the next post.
The stop mopping on carpets is an interesting feature may be, but not for me since I mostly remove the carpets or refresh them after a mop.
But the Y pattern mopping, is a really good addition, this pattern rather than the normal S pattern mimics human action, and provides better cleaning.
On side brushes 2 is good to have, but 1 is enough though.
Conclusion
If I were a person who has a mix of carpeted and non-carpeted places at home I would buy the Lydsto R1.
If I were a person looking to sterilize the floor, I would buy Viomi S9 UV.
If I were the person who likes a good mop, I would buy the Viomi S9 UV or the ROIDMI EVE Plus, since both have the Y pattern mopping,.
If I were a person who just wants cleaning done without any hustle, I would just buy any of the above three, based on the service in my location and cost at the time I decide to buy.
What person are you? Let me know!