What is the one most common thing or question that comes to mind immediately when you say Android? Is your device rooted? The most awesome thing to happen to an Android device is rooting. Rooting the device is like a pleasure.
The process of Rooting is not complex but the understanding is! What do u have to know when you want to root the device? What all do you need? Lets start with the definition of Rooting. Rooting is a process in which you gain Administrator rights to your device.  The terms used in rooting are these: Bootloader unlock and lock, Android Device bridge aka ADB a bridging terminal between the computer and the device in which commands are to be given if using Shell, CWM or ClockWorkMod which can be used to erase cache, to install a new ROM, etc. For those of you who don't know this, Ill explain in a moment. Rooting is advantageous to an Android user and it is just like how a Jailbreak works to an iPhone. The jailbroken iPhone can load apps that are not from the App Store but in the case of Android, an app called Super User can be used to obtain Super power rights just like the Power Command Prompt in Windows (which is just an Administrator rights enabled Command prompt).
To keep you interested, let me give you few examples about the benefits of rooting your device: For instance, you can set custom fonts (you can also change fonts without rooting the device), overclock CPU to speed up your device, install custom ROMs like CyanogenMod, change the resolution of your device, install custom terminal and many more. You can install interesting apps that allows you to control your device remotely.
Ok! Finally to root your device. Make sure you have the following:
* An USB Cable.
* A device which is sufficiently charged (about 50% at least).
* A knowledge on key combinations to put your device in Boot-loader mode.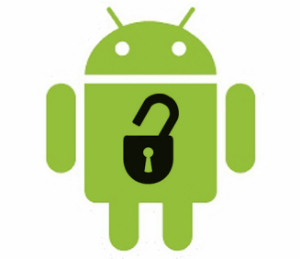 There are different ways to root the device. One simple method is to install SuperOneClick 2.3.3 which can help root Android devices up to Gingerbread. After 4.0 ICS, the DooMLord Xperia ICS exploit can be used. The most easiest of all method is Typing "Root followed by your device name" in Google. Eg: "Root Samsung Galaxy S2".
No worries! I'm not going to leave you there! At Techglimpse we do have seen plenty of articles related to Android rooting. Interestingly we have covered how to do that as well.
Though the rooting process is simple, it needs some courage to do it and that's the reason developers came with One-click rooting software like Kingo. There is a similar software called Frama One click root developed by an XDA member. If you own Nexus 4,7, 10 and Galaxy Nexus, then head on to this link to root it. For Motorola users, the simpler way is to use an Universal rooting tool.
Warning: Do this at your own risk. Do not brick the device. Then you have to follow Unbricking tutorials as well. There is also a permanent risk of bricking your device and in which you'll have a very expensive paper weight. This may also void your warranty.