Well, this could be the easiest way to create a funny video remixes using contents from YouTube, Vine and SoundCloud. Weavly, a web application that allows users to create a video remixes by pulling the content from YouTube, Vine, tracks from SoundCloud and gifs from Loopcam, Tumblr and Imgur. The application features simple web interface, where you can create great sports montage, animated GIFs with sound and a vine video compilations. You can signup with the service using Facebook, Twitter or Youtube/Google accounts. Hit on "Create a new remix!" button to start with the service. The first step lets you to choose the kind of remix you like to create; like sports montage video, a video remix to some good music, a vine video compilation, animated GIFs with sound, a video mashup to laugh off your pants and an audiovisual dose of cuteness. You can select the category closest to your idea and select the closest video and audio for the remix. When you are done, hit 'Create your Weave' button to enter the video editor.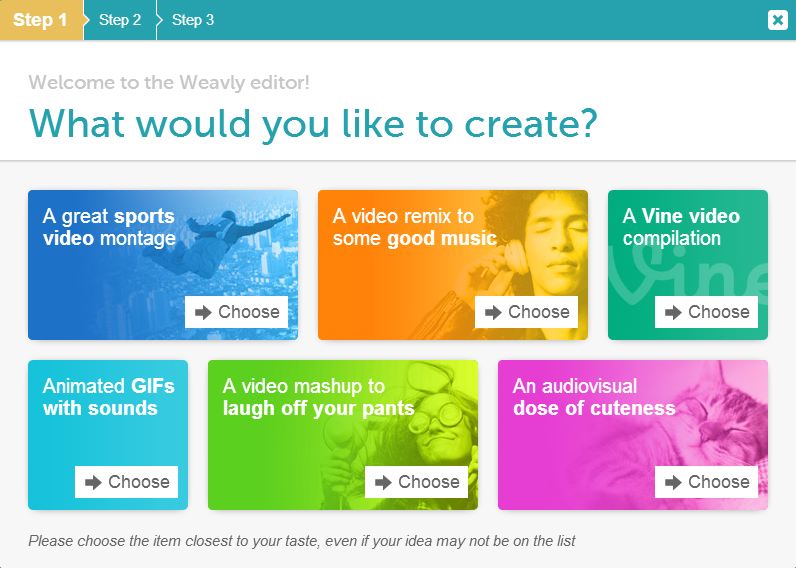 Weavly's video editor closely resembles the windows movie maker, but has more features than movie maker. Using the editor, you can preview the remix and add additional video or audio. You can also search for specific video or input the URL of YouTube, Loopcam, Vine or GIF and add that to your weave. In the audio timeline, you can adjust the volume, crop, duplicate or delete the clip.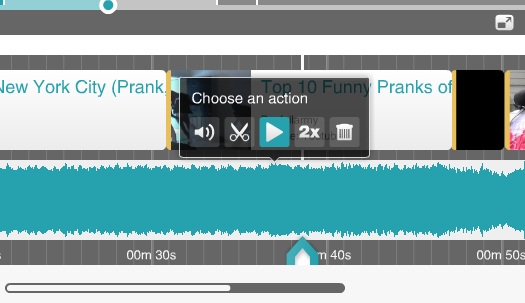 Once you are happy with the output, just hit "Save" button and set title for the video and visibility. You can choose to publish the video as public, unlisted or private. Once you decide on the privacy, you will get a URL to share and an embed code to publish it on blogs and websites. You can also choose to allow comments and remixing of the video.
What could have been better is the option to download the video. Probably, Weavly might be thinking about this option and you might see that soon.
Here's what Oliver Lukesch, the CEO says about the service,
"This new video format makes a lot of fun and the range of creative possibilities it offers together with our other sources are practically endless. It was immediately clear to us that we want to integrate Vine, especially after the extremely good feedback we got after integrating … Loopcam. Both apps have qualities of their own and we're very happy to have them both on board now."

 
Checkout Weavly and let us know your feedback as comments.